Businesses need to keep their customers safe by teaching staff to learn the warning signs of drink spiking and what to do when someone faces harassment in your venue.
Harassment and drink spiking are not a hospitality-specific problem, but the combination of late-night events, alcohol and on occasion drugs can make venues targets for predators or the backdrop for unacceptable behaviour.
In a 2020 government survey, 72% of the UK population said they had experienced at least one form of sexual harassment, with respondents most likely to be harassed on the street (42%). The second most likely location was in a club, pub or bar (31%).
Following a spate of reports of women being spiked by needles in clubs and bars last year, MPs launched a formal enquiry. A Home Affairs Committee report published in April found that out of 4,506 reported spiking cases, 87% occurred in nightclubs and pubs.
The report said more reassurance for victims was needed as well as signposting to support. It also found that, despite safeguarding training requirements for door supervisors, many victims criticised nightclubs' treatment of them, saying staff dismissed their concerns, ejected them for "being drunk", or refused to provide CCTV footage.
While businesses have a duty of care towards their employees and to provide a physically safe space for guests coming onto the premises, how venues deal with negative behaviours from guests is less regulated.
Amanda McBride, campaigns assistant at Shout-Up!, an accreditation scheme that offers nightlife venues in Newcastle and Northamptonshire sexual harassment training, says: "We will not be rid of sexual harassment in the night-time economy until we're rid of sexual harassment in culture and society, and we're a long way away from that. But what we can do is ensure every single member of staff knows what to do if they're told there's something wrong."
Employees at Charts in Newcastle, part of the Pub Culture group, have all undergone training with Shout-Up!, which launched in the city five years ago and is overseen by the local arm of Rape Crisis. It is available to venues free of charge through the city council, funded by the city's late-night levy.
"As a woman working in this industry I've seen sexual harassment my entire career," says Charts' general manager Frankie Kitt. "It's not really acceptable for operators to be blind to it anymore, and sadly we are still a very male-dominated industry. It's not all men, but if we want to encourage more women into this industry – which we need to, because we're in a recruitment crisis – this really needs to be tackled. It's a really easy thing you can do to encourage the females in your business to thrive."
Take responsibility
Good Night Out is a nationwide campaign that also offers specialist training, policy support and an accreditation scheme, tailored to a venue's needs and budget.
Although co-founder Bryony Beynon has observed positive cultural change and an increase in conversations around harassment in hospitality in recent years, she is concerned the solutions being proposed aren't focused on dealing with the behaviours or challenging the attitudes that enable them. For example, materials cautioning women about watching their drinks or urging them to buy 'spiking test kits' shift the responsibility onto the target. Experts have also said that test strips are not sufficiently accurate and may result in false negatives.
Meanwhile, she says bag searches and a heavier security presence do not provide a meaningful deterrent or address the root issues, and can result in unintended consequences, with reports of people having EpiPens confiscated and racial profiling at club doors, as Black people are disproportionately likely to be targeted for drug searches.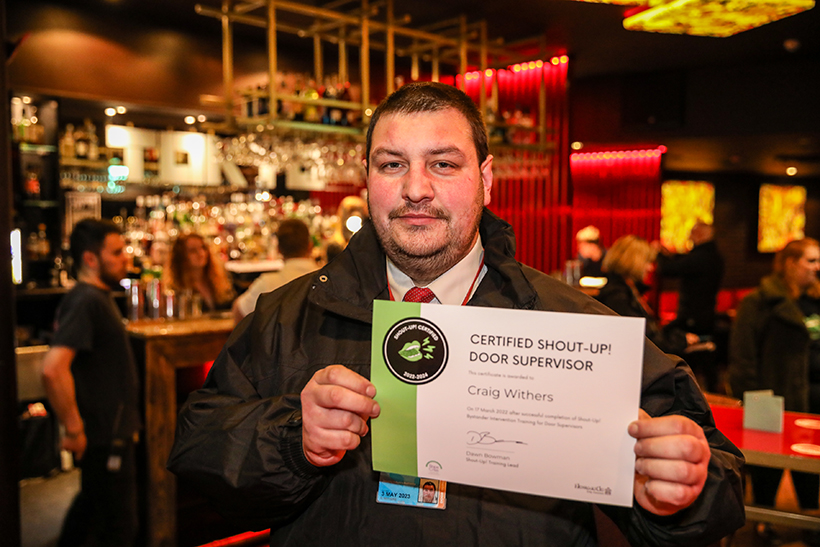 "A lot of our work is about the broader social attitudes that people bring to their hospitality careers, and then in the absence of any clear guidance or policy or training around this, what you end up seeing is that each premises almost becomes a living embodiment of the attitudes and experiences people have brought to it," explains Beynon.
"There is still so much belief in the idea that women in particular habitually lie and make up claims of sexual harassment; that when you add alcohol into the mix and get too drunk, you're to blame for what's happened. Whereas if you're a man and you get too drunk and harass someone, you should be excused from that behaviour. Many night-time staff are still blaming women who experience sexual assault for getting too drunk and perpetrators rely on that kind of social attitude to carry out their crimes."
She points out that the staffing structures in hospitality can lead to 'weak links' in the chain, even if there are policies and procedures in place – for instance, employees on part-time or zero-hours contracts, or door staff employed by an external agency, who then may be unfamiliar with a venue's policy.
"We know that the most precariously employed people are mostly women in hospitality and they are often at the sharpest end of these kinds of experiences, and that's not an accident. That's because people know they can get away with harassing the cleaner on a zero-hours contract," says Beynon.
Get the training
Both Shout-Up! and Good Night Out accreditation involve establishing a harassment policy that covers everyone in a venue. By ensuring every member of the team has a clear understanding of the policy, from door staff and toilet attendants to bartenders and management, all employees feel empowered to act on those behaviours, knowing they will be backed by management.
A focus of both training initiatives is ensuring all staff have the same accurate understanding of what sexual harassment is, what it looks like and how to deal with it. The government's 2020 sexual harassment survey found the three most experienced sexual harassment behaviours were unwelcome sexual jokes, staring or looks, and sexual comments.
Certain groups were significantly more likely to have experienced at least one form of sexual harassment: women, young people, ethnic minorities, homosexual or bisexual individuals, and people with disabilities. In fact, 75% of people who had experienced sexual harassment felt that at least one protected characteristic (sex, age, disability, race) was a factor in their harassment.
Although sexual harassment is not something experienced only by women, McBride highlights that people who identify as women are more likely to experience it and for it to escalate to sexual violence.
Lorna Dougherty is programming and operations assistant at 24 Kitchen Street, a multi-disciplinary space in Liverpool that runs club nights and live music events. She says: "People are often unaware of the borders of what can make people feel uncomfortable… like if a man buys a woman a drink without her permission."
The venue has a partnership with Good Night Out and, following training, turned one of its artists' lounges into a 'safe space' for customers. She says the training has enabled staff to be more confident in dealing with all kinds of situations, including incidents of homophobia and racism.
Jon Sibley owns the Town Mouse Ale House in Newcastle. He and his staff underwent training with Shout-Up! and although he says in his small venue incidents are rare, venues still need to be prepared. During the training, he and other hospitality workers discussed past experiences: "We'd all gone through the same situations, and maybe if we'd had this sort of training in the past, we might have dealt with those situations better or felt more confident to deal with them," he says.
"People are leaving hospitality in droves – really, really good people – because they are sick of how they're treated," he points out. He says that if staff can make decisions quickly and confidently, this can prevent situations from escalating.
Kitt from Charts agrees: "We are stag do central, so it's really good to see people being able to handle those situations in a very calm way, and a lot of the time it's getting there before it escalates into something bigger. That can just be a small nod and saying, 'guys, that kind of behaviour is not really that cool', and then it gets nipped in the bud.
"As a venue I think it's very good to have that definitive line in the sand. This is what we stand for, this is the kind of behaviour that we're not OK with, and to just make it very clear and explicit to our staff and customers. It leaves no room for interpretation."
Spiking symptoms
It's also important to know what symptoms to look out for to indicate someone may have been spiked. "By far the most common drug used to spike drinks is available cheaply behind every bar and is baked into their business model: alcohol," says Beynon. For example, spiking includes buying someone a double when they've asked for a single.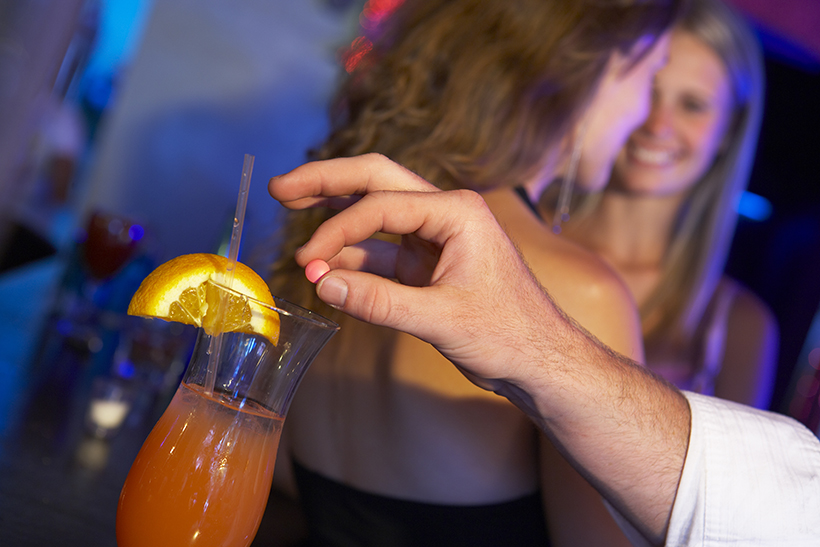 She adds: "The prevention around spiking really needs to be more about drug education and harm reduction so that people can make safe and informed decisions and know, for example, what an overdose looks like, whether that person has taken the drug willingly or been spiked."
Door staff are often the individuals making these assessments, but are often not included in venue training as they may have been hired through a third party. "It's often door supervisors that are standing in the way of a very intoxicated woman getting in a taxi with a man she didn't enter the venue with," says McBride.
Mandatory Security Industry Authority (SIA) door supervisor training now includes content on drug-assisted assaults; how to deal with allegations of sexual assault; identifying predatory and suspicious behaviours; and identifying and protecting vulnerable individuals.
"People find joy, friendship, romance and self-expression in the night-time economy. It's just ludicrous to suggest that the problems it has are its alone, rather than a reflection of much wider social issues," adds McBride.
"Most people in the night-time economy are already trying to make their venues safe. This is just a way of supporting them to do that… We know venues and door staff are dealing with this effectively every day. It's about making the implicit explicit, making informal knowledge formal, and ensuring that people who are doing this work are getting the credit for it."
Meanwhile, the industry will be keenly watching the government's response to the Home Affairs Committee's report, which is due to be published this month.
Continue reading
You need to be a premium member to view this. Subscribe from just 99p per week.