Could you be the next chef at the Ritz?
The Inspiring Culinary Generations (ICG) Cookery Competition is a recognised and well-respected initiative among industry leaders, having been running for the last 10 years. As part of the Aspiring Student Chefs category, the winner is offered a prestigious three-year Specialised Chef Scholarship at Bournemouth and Poole College with tuition, professional training and work experience opportunities with a chef member of the Royal Academy of Culinary Arts at some of the finest hotels and restaurants in the UK.
Joe Smith, former winner of the competition, got placed at the Ritz London on his apprenticeship with the college, and has now been there for nearly five years. During this time he has experienced every section of the kitchen, and is currently working as a tourier chef, taking care of all the baked goods.
John Williams MBE, executive chef at the Ritz London, is a big fan of Joe's baking, stating "it's in his blood. When Joe is here, we can taste the difference". This is quite literal as well, as Joe's dad was a baker, and he grew up helping him out regularly from a young age.
Inspiring Culinary Generations believe that they are the only competition that truly fast-tracks youngsters through education to an employee level, which they are super-proud of. This is crucial given the current climate of hospitality; and the competition really works to bridge staffing shortages and show youngsters catering as a perspective career. It also doesn't matter on your ability or past experience, as long as you have a passion for food and the will to learn and work hard.
The Ritz London currently has 16 chefs working in their kitchen who are graduates from Bournemouth and Poole College. In reference to the college's specialised chefs course, John Williams MBE – who is also chairman for the Royal Academy of Culinary Arts – said: "It is the finest apprenticeship there is in this country. I really believe that. Just because of the structure of the partnership and what they actually underpin the learning with, and of course the partners and who they're working with – places such as the Ritz – that helps a long way".
John has worked at the Ritz for the last 19 years, and has been on board with the specialised chef course since it was started over 30 years ago. "When I have an apprentice, it's not finish the apprenticeship and see what you're going to do. I want to actually keep them for as long as I physically can, because their learning is so special and they become a specialist. I am very confident that with anyone who's done their apprenticeship here and moved on, people are very very happy to have them, and so am I, I can't emphasise that enough. My number two and number three are both ex-apprentices so that's what I think we should be aiming for all the time".
John is an ambassador for the Inpsiring Culinary Generations Competitions, and was also a past judge. To him the most important element of being part of the competition is the fact that "you have young people wanting to show you what they've cooked and to the best of their ability, and they're coming into our industry. It is something special when you taste something from a young person who hasn't even been trained and you say, wow, this is good!".
John is known to have cooked for the royals, and in particular loves cooking for the Prince of Wales. During the interview, he gives top tips worth noting for any budding chefs. "The first thing I look for in any chef is to make sure they enjoy food, enjoy cooking and they must have hospitality running through their brains; because if you don't have the desire to make someone happy, you are not going to go that extra little inch just to make it that bit better".
Entries for the 2022/23 Inspiring Culinary Generations competition are now open. Joe Smith's advice for anyone thinking about entering is to "do it. It gets your name out there, it gives you a chance to improve your career, and to work in the best restaurants, best hotels in the country if not in the world. It's the foot in the door".
The competition is also on a huge sponsorship drive to get like-minded companies on board so that the competition can continue to be elevated to new highs and support the next generation and future stars of the culinary world. For them, and the likes of John and Joe, being involved is a no-brainer, echoed by Joe Smith stating, "you can be the one who says I helped them to get to that place".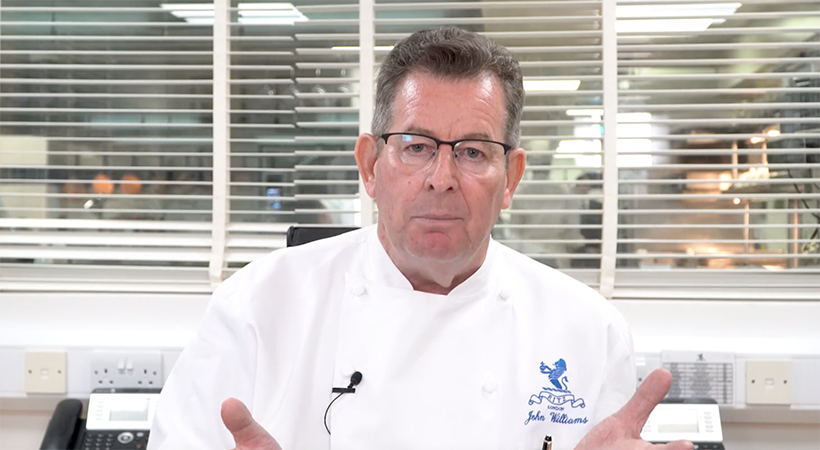 For any queries including applications or sponsorship, contact Naomi Blanchard on 01780 757666 or naomi.blanchard@dupreeinternational.com
See more