Businesses attempting to comply with takeaway packaging laws face a barrage of confusing rules, so suppliers are leading the way with innovative and highly sustainable options
Packaging for the hygienic storage, transport and display of food has come under renewed scrutiny. The post-pandemic boom in takeaways has escalated the volume of disposables used in foodservice, and the pressure is on to reduce, reuse and recycle, both in response to the drive towards a circular economy and the urgent need to tackle widespread microplastic pollution.
Bans and taxes are key tools when it comes to incentivising greener solutions. Examples include April's (bungled) launch of the plastic packaging tax that few businesses were ready for (see panel, page 48) and Scotland's ban on single-use plastic cutlery, plates, cups and food containers made from expanded polystyrene that came into force in June.
However, the delay in fixing a date for the long-anticipated ban on disposable cutlery, plates and polystyrene cups in England has created a legislative limbo of confusion and uncertainty, warns Nick Burton, managing director at Celebration Packaging. As a result, he says, many suppliers are still buying items that are likely to be banned. Some alternatives are less environmentally friendly than they appear, with too much emphasis on the material used and too little on its provenance.
Celebration's sustainable EnviroWare packaging is made from paper, bagasse (non-wood fibres), wood and plant-starch polylactic acid (PLA). It is used to create pots, cups, containers, trays, plates, bowls and cutlery that are commercially compostable. "With plastic packaging, we are focusing on using recycled polyethylene terephthalate [PET or r-PET] with a minimum content of 30% to avoid the plastic packaging tax," adds Burton.
"Gone are the days when restaurants and takeaways could drop their foods in a hinged polystyrene container, hand it to a driver, and call it job done," points out Daniel Schwitzer, director of communications and sustainability at food-grade packaging specialist Amipak.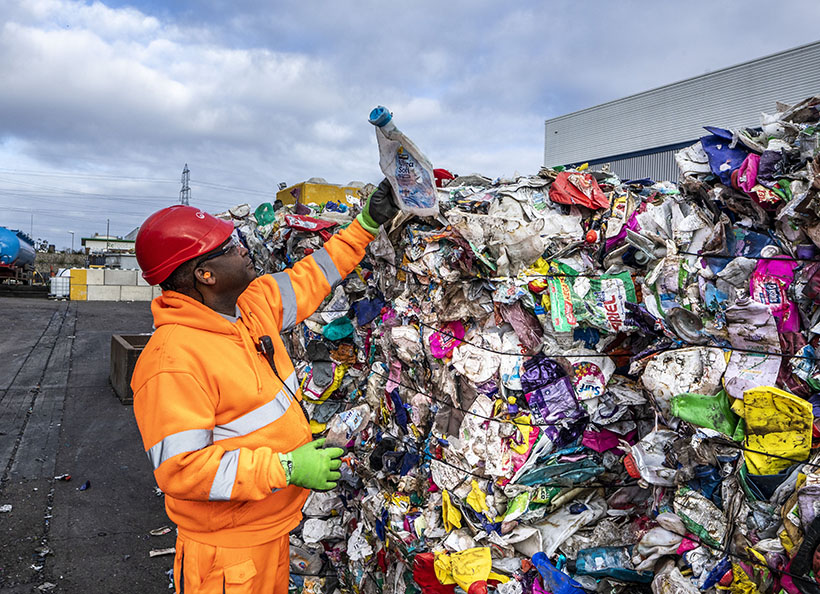 The takeaway and home delivery boom means operators have less control over the customer experience, while customers have escalated expectations regarding quality and sustainability. The "magic bullet", Schwitzer says, is resourcefully designed packaging that keeps food warm, hygienic, presentable and ready to eat in a sustainable way.
Recognised certification can calm concerns over greenwashing, and Amipak's flagship range of sustainable foodservice packaging recently won the prestigious Flustix plastic-free trustmark for its brown leak-proof cartonboard take-out range for mains, sides, salads, pasta and rice dishes.
"It uses a water-based grease- and moisture-resistant coating – not a PLA lamination that requires specialist recycling facilities – and unique webbed-corner construction to ensure it is leakproof," Schwitzer says.
"The range, which is also breathable, odourless, microwavable, customisable and space-saving, is designed to fit into a business's existing waste management system."
Both the leakproof lines and the sustainable burger, bakery, fish and chip, pizza and take­away boxes are recyclable, biodegradable and commercially compostable.
Take it home
Moves to simplify the recycling of mixed materials – which can lead to food-soiled containers contaminating the plastic waste stream or plastics contaminating organic waste – are delivering more products that are home-compostable and thus not reliant on commercial composting facilities.
An example is the home-compostable EcoFoodBox, billed as Europe's first all-in-one plastic-free paperboard food box with integrated cutlery for the travel, grab-and-go and grocery retail sectors. The box is a marriage of two award-winning products: EcoTensil's paperboard cutlery scoop and Global-Cs NeverLeak food box. The ensemble is leakproof and temperature-resistant – it can be frozen to -40°C and heated to 220°C – and comes in four standard sizes with optional compostable film window.
The multi-utensil, economically made from same sheet of moisture-barrier paperboard as the food box, tucks between the box flap and lid to stay clean. It folds into a sturdy food scoop with a satiny texture said to have a more acceptable mouth-feel than dry wood.
"The paperboard used to make the EcoFoodBox is the most environmentally qualified available today," says EcoTensil founder and chief executive Peggy Cross. "It is compostable, recyclable, free of PFAS or per-and polyfluoroalkyl substances, and is certified by the British Retail Consortium and the Forest Stewardship Council. The box, utensil and food can all be composted; with no food, it can all be recycled."
Just add water
Italian packaging producer G Mondini has tackled the challenge of sustainably packaging wet, chilled, frozen and fresh foods by teaming up with Israeli bioplastic specialist Tipa to produce what it calls a market-first home- compostable wet food container. Tipa's certified compostable bioplastic transparent films act as a liner to protect Mondini's Paperseal cardboard containers from oxygen, humidity and moisture. Both can be disposed of as organic waste, and in markets that prohibit compostable plastics in the food waste stream, the film can be removed for home composting.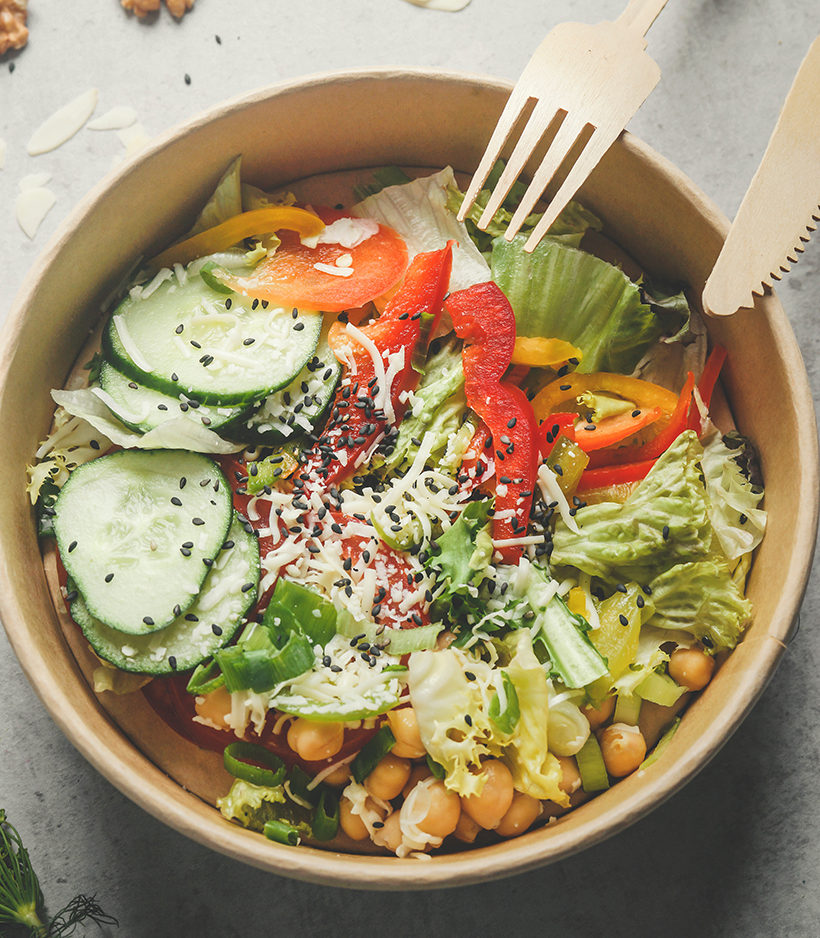 Last month, Greatview Aseptic Packaging of China launched its first certified sustainable packaging for liquid dairy and non-carbonated beverages in partnership with global chemicals giant Ineos and UPM Biofuels of Finland.
The new 100% bio-based Greatview Planet cartons use a new Ineos bio-polymer to laminate the Forest Stewardship Council-certified paperboard cartons. The polymer is processed from UPM's tall oil-based naphtha, a residue of wood pulp processing. Both the polymer and Greatview's production facility in Germany are certified to the globally recognised sustainability standard of the Roundtable on Sustainable Biomaterials.
Greatview Planet is available in all existing standard sizes made in Germany, effectively doubling the range.
Bait and switch
Fish and seafood are the targets of Sysco Speciality Group's new Promens trays and thermoformed packaging.
The leakproof Promens trays replace traditional wax boxes and use two easily recycled plastics – low-density and high-density polyethylene – to maintain the freshness of fish and make it "shelf-ready" for customer storage. Thermoformed packaging allows prepared fish to be sealed in an airtight material in portion-controlled perforated sections – typically two or three portions per sheet – that increases shelf life by up to four days.
The trays and the packaging allow customers to consolidate their fresh products from different categories, according to marketing director, James Armitage. It is more convenient and cost-effective and also reduces the number of deliveries.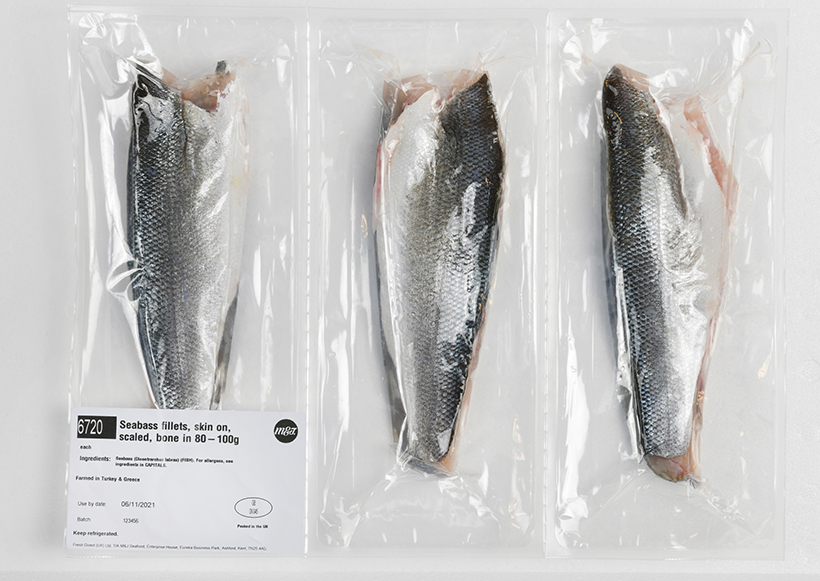 As up to 80% of kitchen food waste is avoidable, Wrapmaster offers a range of greener solutions. They include its recyclable PE clingfilm (free from plasticiser, BPA and PVC) and its new National Sanitation Foundation-certified Flexsil-Lids, which won the Light Equipment category in The Caterer's Supplier Awards.
These food-grade, reusable silicon lids have a patented lip-lock design and air-tight seal to lock in freshness and reduce food waste. They will fit most sizes of gastronorm trays and steam pans, and are oven- and microwave-safe to 220°C, freezer-safe to -40°C and dishwasher-safe.
"Packaging suppliers are working hard to introduce more and better sustainable options, and operators value these choices as it enhances their environment credentials," says Burton at Celebration. However, he warns: "The plastic packaging tax, raw material shortages, rising energy prices, and increasing cost of packaging recovery notes will mean that suppliers need to absorb extra costs or pass them on to their customers."
Burton believes a more joined-up approach from government is needed to move things forward. His wish list includes swiftly setting a date for the English ban on single-use plastics (with a reasonable transition period), better education of end-users on how best to dispose of each packaging type, and urgent improvements to the inadequate national recycling system that has resulted in different councils adopting different approaches.
Tax fiasco: why businesses weren't prepared for the plastic tax
The government missed a golden opportunity to promote the use of recycled plastic with the introduction of the plastic packaging tax in April, laments Nick Burton, managing director of Celebration Packaging. His belief, that the £200 per tonne levy on producers or importers of plastic packaging containing less than 30% recycled content was "very rushed and ill-conceived", is backed by two February surveys that found businesses were left confused and wholly unprepared.
Water, waste and energy management firm Veolia reported that 77% of British retail and manufacturing businesses remained unaware of the tax and only 22% had already opted for recycled content in their packaging. Similarly, almost 80% of affected Foodservice Packaging Association members were unprepared (despite 85% attending an HMRC webinar and/or reading tax guidance notes) and 50% were unclear which products were affected.
An unforeseen consequence, says Burton, is that the supply of recycled plastic resin has fallen behind the dramatic increase in demand, ramping up manufacturing costs, adding: "It is now often cheaper to supply products made from 100% virgin plastic resin and for the customer to pay the PPT than to buy packaging made with a minimum of 30% recycled resin."
With one restaurant client saving tonnes of plastic a year by replacing its former single-use packaging with Celebration's reusable, microwavable food containers made from virgin polypropylene that can be recycled at the end of their life, Burton questions the weight basis of the tax. "To be serviceable, reusable packaging is generally thicker and heavier," he points out.
Boxing clever
Stimulated by the discovery that food on the go spawns 11 billion pieces of packaging waste each year, Josephine Liang and Ming Zhao have declared war on single-use plastic. Two and a half years ago they founded the multi-award-winning CauliBox, the UK's first tech-enabled reusable lunchbox scheme. Their reusable borrow-and-return food packaging system uses QR codes to monitor the movements of the Caulibox containers, which are made from BPA-free and 100% recyclable polypropylene.
They can be redeployed up to 400 times after they have been collected and washed before being recycled by waste management specialist Veolia, which can process more than 100 different grades of plastic into reusable pellets.
Following extended trials with Westminster City Council, Caulibox has signed up NHS hospitals, the headquarters of financial institutions and supermarkets to the scheme and is actively seeking partnerships with other sectors, such as schools, restaurants and hotels.
Suppliers
Amipak www.amipak.co.uk
Caulibox www.wearecauli.com
Celebration Packaging celebration.co.uk
EcoTensil www.ecotensil.eu
G Mondini www.gmondini.com
Greatview www.greatviewpack.com
Ineos www.ineos.com
Sysco Speciality Group syscospecialitygroup.co.uk
Tipa tipa-corp.com
Veolia www.veolia.com
Wrapmaster www.wrapmaster.global
Continue reading
You need to be a premium member to view this. Subscribe from just 99p per week.