Find out the latest openings from eateries to B&Bs across the UK and in London in August 2022
The summer months mark a change in the world of hospitality – foot traffic goes up as customers enjoy the hot weather, while the number of new openings slows down. August is one of the least popular times for an establishment to open... but that doesn't mean it's a bad idea.
We have delved into the latest and greatest to find you the new restaurants, hotels and bars to be opening this month. Cosmo is opening a new location in Liverpool with its Liverpool One branch, while chef John Javier launch his tent-themed restaurant in London. Find out more below.
Send info on your new opening to openings@thecaterer.com
Ma Petite Jamaica, Shoreditch, London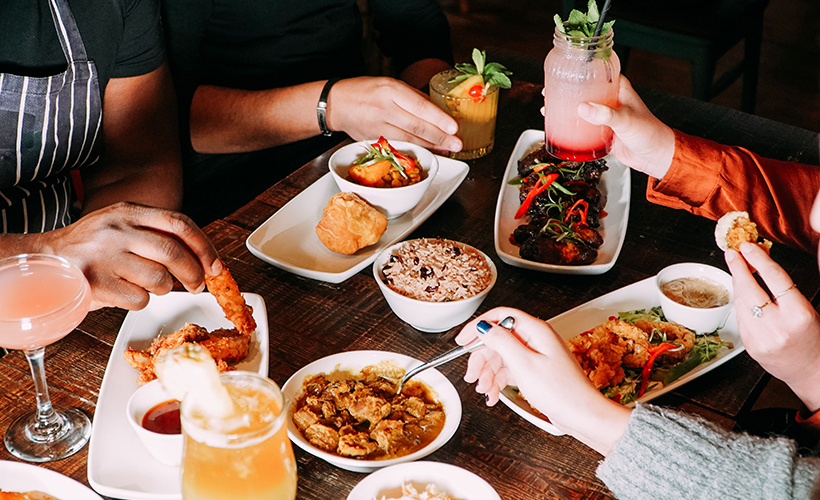 Ma Petite Jamaica, London's first Caribbean diner, has opened its second site in London's Shoreditch. It follow the concept's Camden debut in 2015.
The site serves authentic Jamaican food as well as signature rum cocktails, such as Rumpolitan (Santa Teresa claro rum, peach schnapps, Cointreau, lime and cranberry juice), Killer Doppi (four rums mixed with apricot liqueur, Blue Curacao, orange, pineapple and lime juice), and Piña Colada.
Every Saturday, Ma Petite Jamaica offers a three-course bottomless brunch, which includes two hours of unlimited tropical rum punch or prosecco.
The food selection includes a range of small plates, sharing platters, rotis and wraps, as well as meat, fish and vegetarian options from the jerk pit.
Opened 25 August
Typical dishes Jerk wings, sweet potato and pumpkin fritters, coconut coulis and chilli jam; spicy buttermilk chicken tenders; curried goat with rice 'n' peas; Red Stripe chicken with basmati rice and plantain
Address 130-132 Curtain Road, London EC2A 3AR
Website www.mapetitejamaica.com
Block Soho, London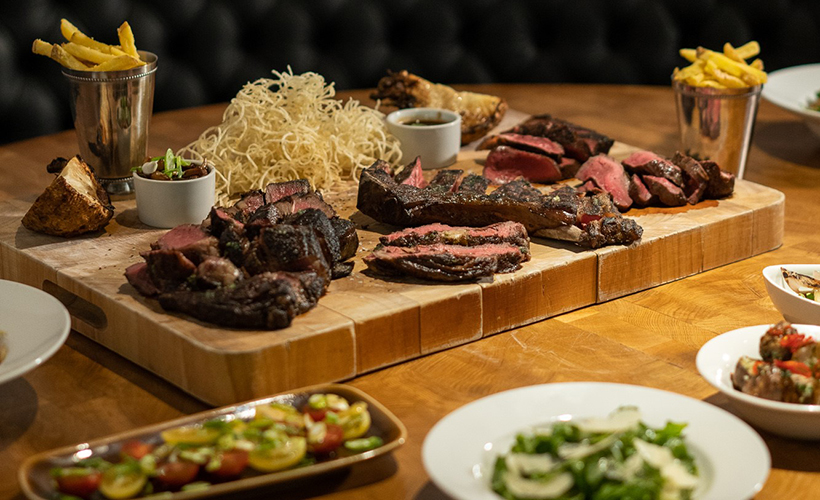 Coal-fire grill restaurant Block Soho has launched in London's Soho, serving a selection of meat, fish and shellfish dishes. The meat is hung and aged in the restaurant's own Himalayan salt chamber.
Opened 25 August
Typical dishes Smoked pulled pork, sourdough toast, apple; longhorn beef carpaccio; Bramley apple crumble, lemongrass and thyme custard
Address 2 St Anne's Court, London W1F 0AZ
Website www.blocksoho.com
Travelodge London Lewisham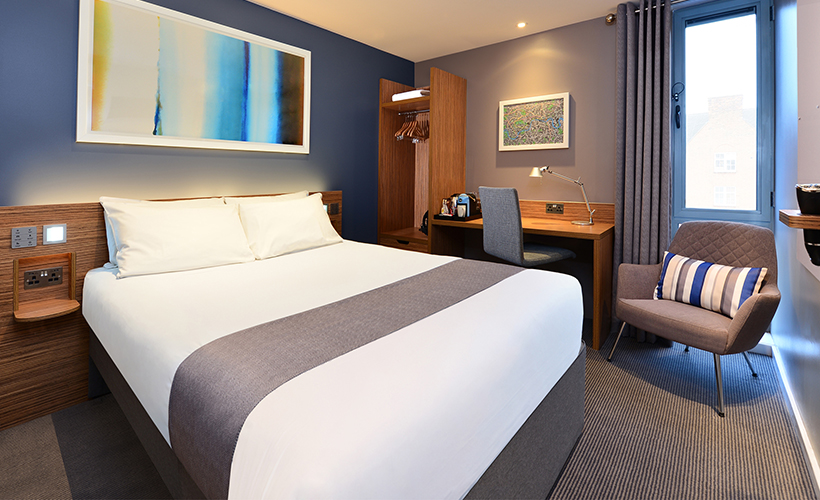 Travelodge has opened in London's Lewisham, marking the group's 595th hotel across the UK, Ireland and Spain and the first of four hotels due to open this year. It features the Bar Café, as well as a series of premium economy rooms, known as SuperRooms.
Opened 18 August
Room rate Standard room from £119.99
Address 227 Lewisham High Street, London SE13 6LY
Website www.travelodge.co.uk
Milk Beach Soho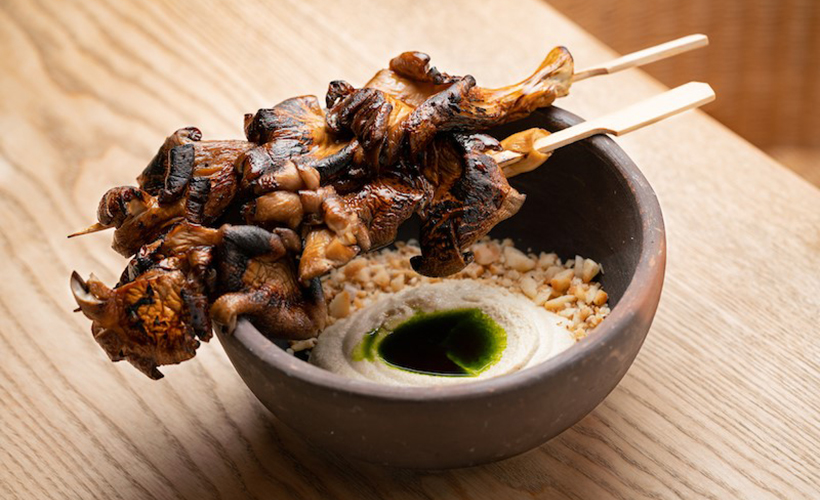 All-day Australian restaurant Milk Beach has opened in London's Soho, following its Queen's Park launch in 2018. Darren Leadbeater's menu draws inspiration from south-east Asian and Mediterranean flavours.
Opened 12 August
Typical dishes Four Pillars gin bloody Mary oyster shooter; deep-fried seabass with nam jim jaew
Address Ilona Rose House, Manette Street, London W1D 4AL
Website www.milkbeach.com
The Mess, Wiltshire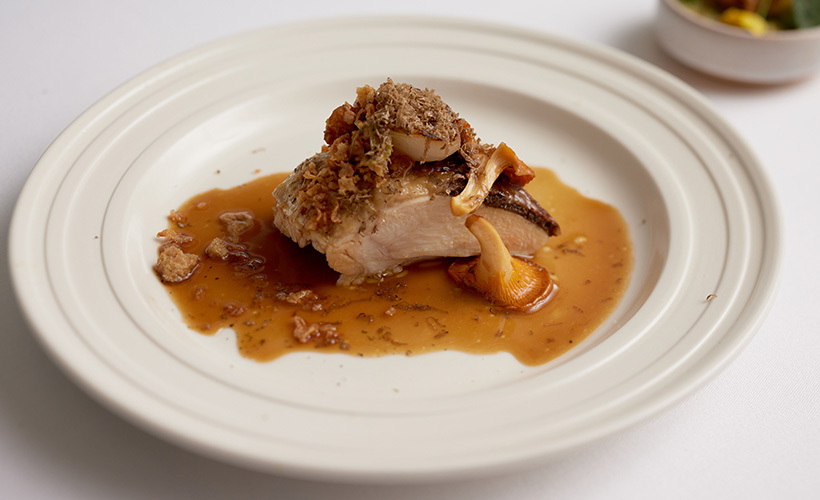 Messums Wiltshire gallery has opened its evening restaurant, the Mess. Head chef Chris Warwick focuses on British independent suppliers, offering a four-course menu from £55.
Opened 12 August
Typical dishes Cornish cod with confit Cheshire tomatoes and seaweed butter sauce; burnt Cambridge cream with Ansty Farm strawberries
Address Messums Wiltshire, Place Farm, Court Street, Tisbury, Wiltshire SP3 6LW
Website www.messumswiltshire.com
Sessions, Islington, London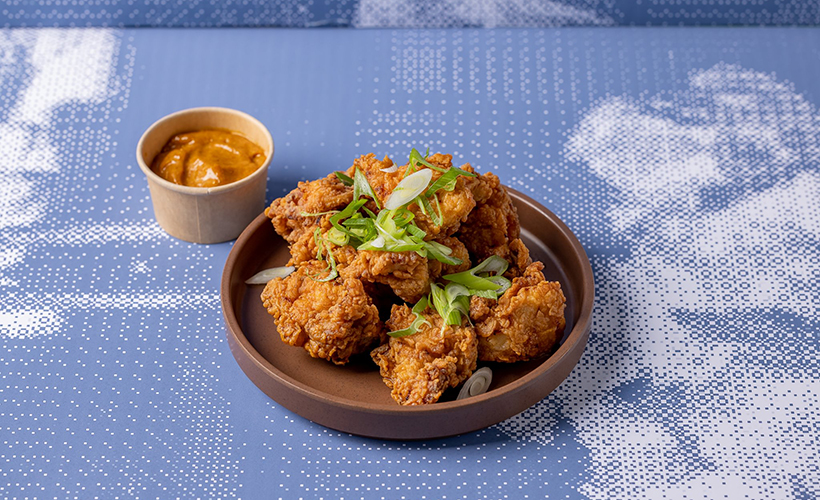 Dan Warne's Shelter Hall in Brighton returns to London's Islington as Sessions. Hosting four founder-led brands in each rotation, the 'restaurant-meets-food-hall' venue seats 114 and also offers delivery. The industrial-style decor uses sustainable materials.
Opened 11 August
Typical dishes Crispy chicken thigh pieces in maple soy, curry mayo; watermelon salad
Address 77 Upper Street, London N1 0NU
Website www.sessionsmarket.co.uk
Comptoir Libanais, Stansted Airport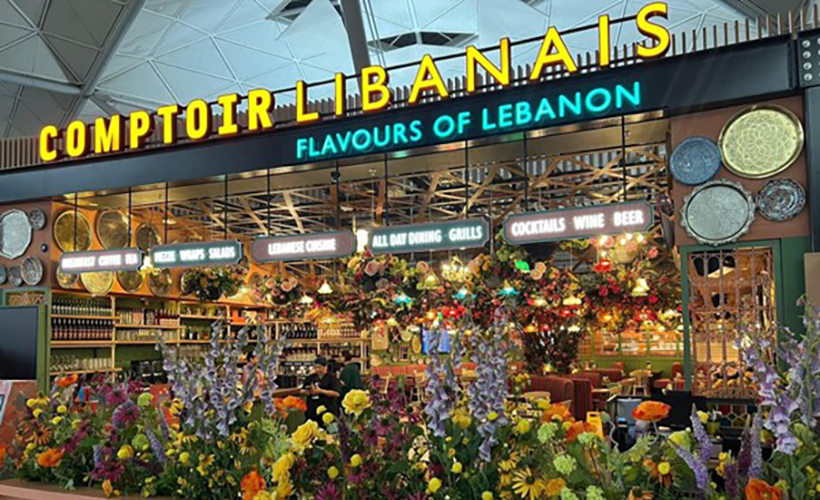 Comptoir Libanais has opened in London Stansted Airport with franchise partner HMSHost International. Breakfast service runs from 4am until midday and children's menus (£6.95) are available all day.
Opened 16 August
Typical dishes Shakshuka; Comptoir signature breakfast
Address Airside Terminal, London Stansted Airport, Stansted CM24 1QW
Website www.comptoirlibanais.com
Tribe, Canary Wharf, London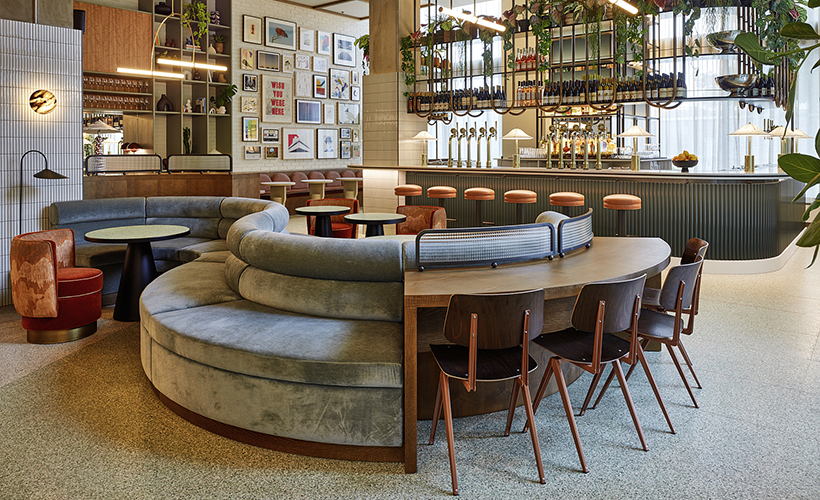 Ennismore's Tribe brand has opened its first UK hotel in London's Canary Wharf.
The design-led venue features 320 rooms across six floors, falling into three categories: the Tribe Comfort with city views; the Tribe Comfort Atrium with atrium views; and the larger Tribe Comfort XL corner rooms.
Tribe's 24-hour grab-and-go counter provides barista coffee and ready-to-eat meals from the hotel's restaurant, Feels Like June, which can seat 200 and serves a Californian-inspired menu. Typical dishes include house-made nut milks, breakfast burritos, mezze plates and a Caesar salad.
The oval-shaped bar and 80-cover terrace offers cocktails such as a Coconut Negroni; Expess-o Martini and Tideline Highball.
The Tribe brand launched in Australia in 2017 and runs three sites in France, with plans to open a further 50 properties worldwide within the next few years.
Ennismore merged with Accor in 2021 and now oversees all its lifestyle hotel brands.
Opened 1 August
Room rate From £199 for a Tribe Comfort Atrium room
Address 15 Water Street, London E14 9SB
Website mytribehotel.com/en/destination/london-canary-wharf
Amuse, Aberdeen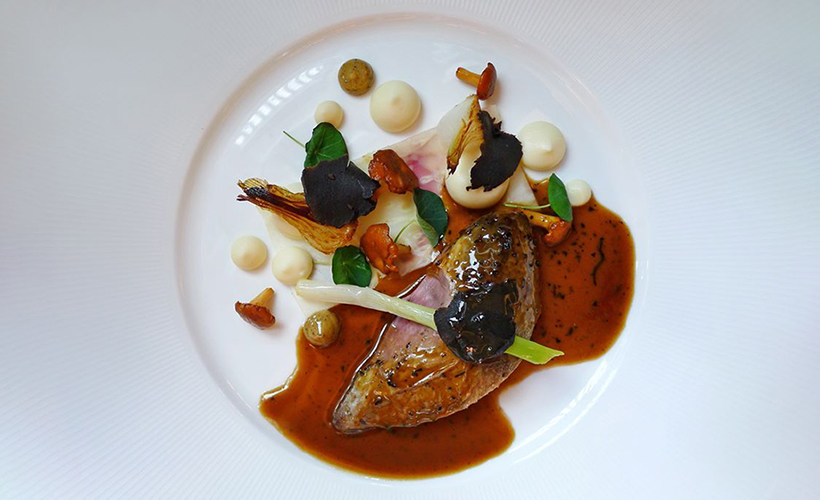 Scottish chef Kevin Dalgleish has opened his first restaurant, Amuse, in Aberdeen. The site can seat 70 and offers a contemporary bar, private dining space and outdoor area.
Opened 9 August
Typical dishes Ravioli of Scottish West Coast langoustine and scallop with hispi cabbage and shellfish bisque; rump of Aberdeenshire lamb, pressed shoulder, glazed spring vegetables
Address 1 Queen's Terrace, Aberdeen, AB10 1XL
Website www.amuse-restaurant.com
Sur-Mer Suffolk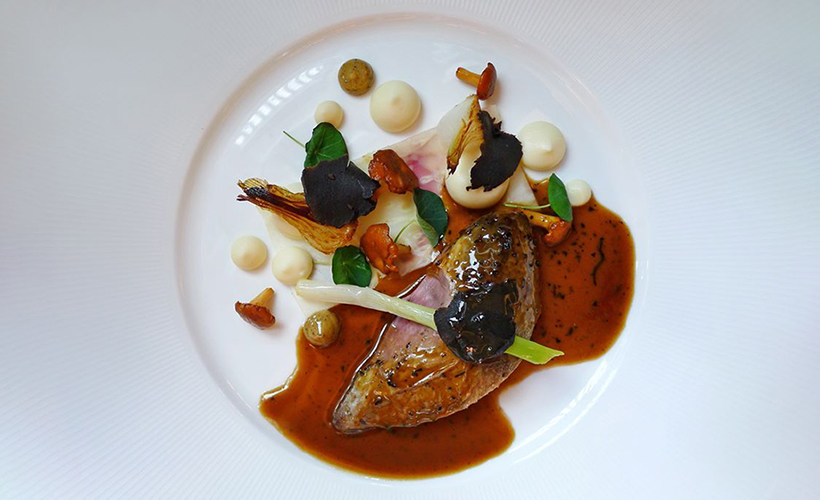 George Pell of London's L'Escargot Sur-Mer has launched the 60-cover Sur-Mer restaurant at the Suffolk hotel in Aldeburgh. A rooftop terrace and 12- and 24-seat private dining rooms will open in late August.
Opened 9 August
Typical dishes Barbecue monkfish tail and samphire; grilled langoustines and aioli
Address 152 High Street, Aldeburgh, Suffolk, IP15 5AQ
Website www.the-suffolk.co.uk
Slim Chickens, Redditch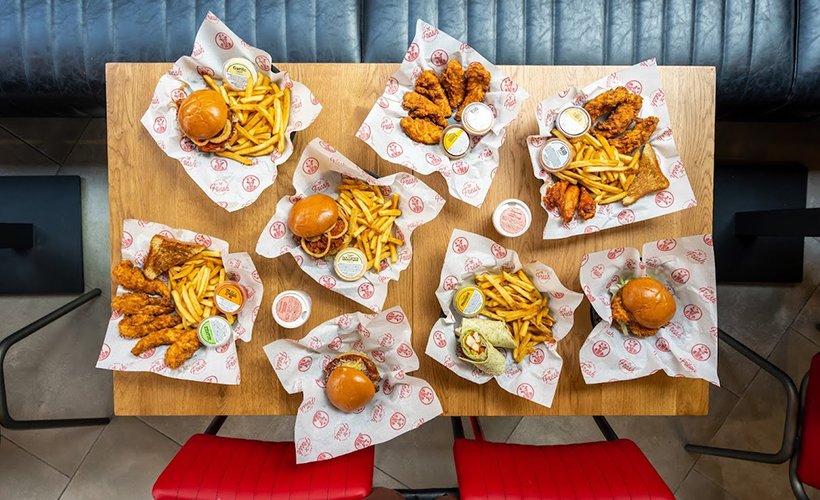 Boparan Restaurant Group's Slim Chickens has opened its first site within a Tesco Extra, in Redditch. The 68-seat restaurant offers dining-in, click and collect, takeaway and delivery services.
Opened 17 August
Typical dishes Buttermilk-marinated, hand-breaded tenders; mac and cheese; Texas toast
Address Coldfield Drive, Oakenshaw, Redditch B98 7RU
Website www.slimchickens.co.uk
Patty & Bun, Canary Wharf, London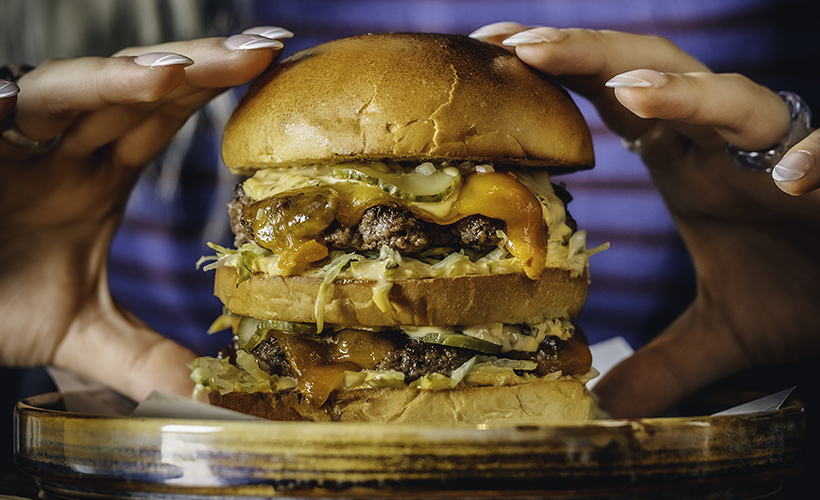 The burger group has opened its biggest restaurant yet at the Wood Wharf development in London's Canary Wharf. It seats 50 indoors and 30 outdoors and diners can order a five-litre or 10-litre beer keg to their table.
Opened 8 August
Typical dishes The Big Matty burger with two Rubia Gallega x Frissona Galician beef patties, created by Hawksmoor executive chef Matt Brown
Address 15 Park Drive, London E14 9GG
Website www.pattyandbun.co.uk
Chicken Shop, Camden, London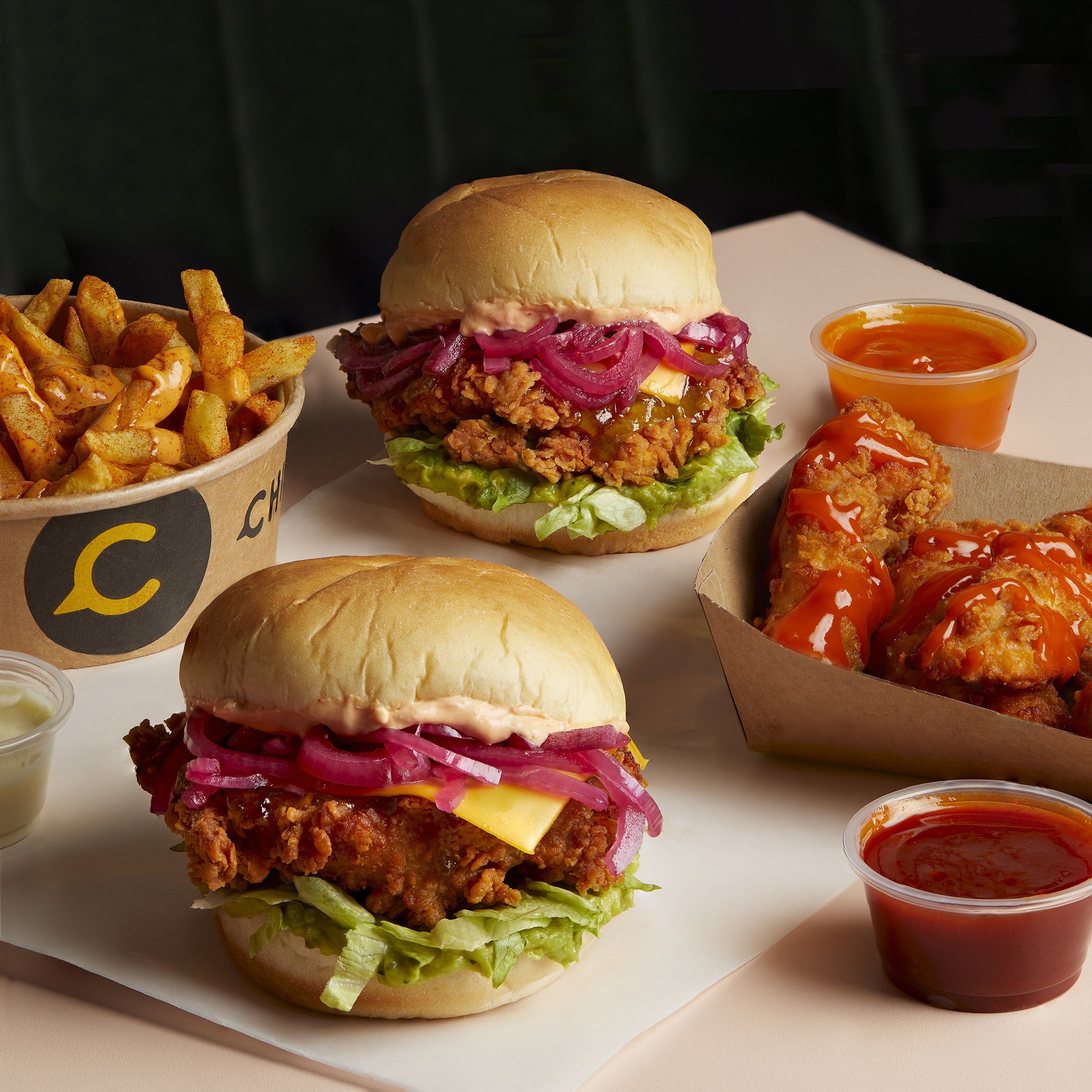 Chicken Shop is to open a 40-seat fried chicken restaurant in London's Camden, which will offer both meat and vegan options. The Style Wars-inspired design will feature print graphics from artist Jay Khan.
Opening 27 August
Typical dishes Straight Up: fried chicken sandwich with potato buns, lettuce, mayo and pickles
Address 159-161 Camden High Street, London, NW1 7JY
Website www.chickenshop.com
Roxy Ball Room, Sheffield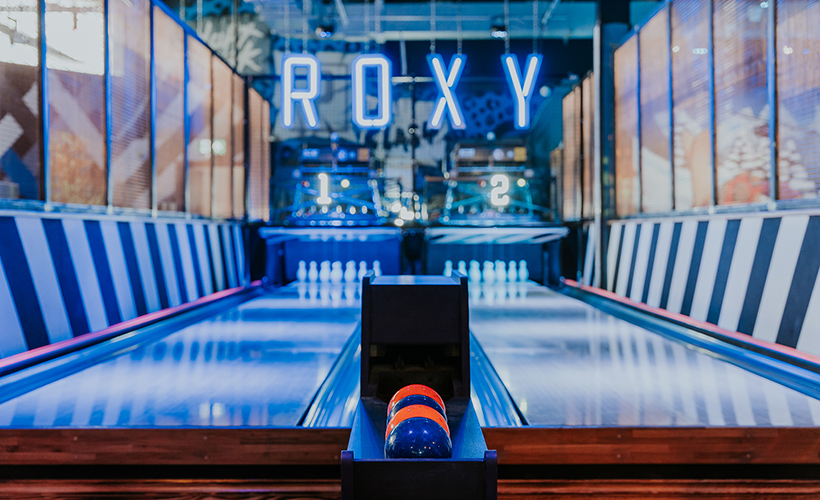 Entertainment bar brand Roxy Ball Room has opened its 12th venue, in Sheffield, offering beer pong, American pool, ice-free curling and duckpin bowling alongside an extensive drinks selection and American-style casual dining.
Opened 19 August
Typical dishes Nacho pizza: tomato base, crushed tortilla chips, mozzarella, guacamole
Address Telephone House, 40 Charter Square, Sheffield S1 4HS
Website www.roxyballroom.co.uk/sheffield
Albion Aberteifi, Cardigan, West Wales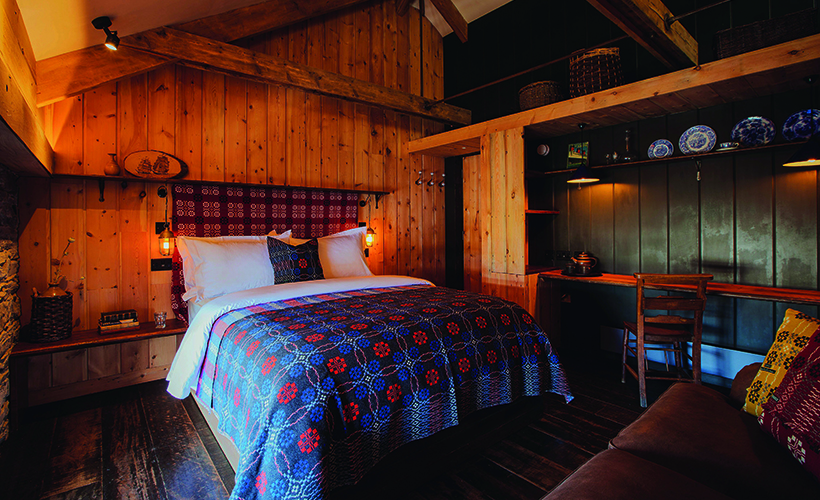 Family-run staycation operator Fforest is to open its maritime-themed Albion Aberteifi hotel in two Grade II-listed former warehouses in Cardigan, West Wales.
Fforest was founded by husband and wife James Lynch and Sian Tucker, who manage three Fforest locations across Cardigan.
The name for the hotel was inspired by the local legend of the brig, Albion, which sailed 180 people from Cardigan to Canada in 1819.
Albion will offer 12 double bedrooms in the 'Bridge' warehouse, designed as ship cabins, with Welsh wool blankets and wooden furnishings from Fforest's timber workshops. Eleven more rooms are due to open in the 'Granary' warehouse in spring 2023.
'The Galley' cocktail bar will serve breakfast ahead of the launch of Yr Odyn restaurant this autumn, which will offer a menu influenced by Scandinavian and Japanese cuisine. An sauna and onsen (Japanese-style) bathing facility based in the hotel's private woodland glade will also open in December.
Opening August
Room rate From £165
Address Fforest Bridge Warehouse, Cardigan, Ceredigion SA43 3AA
Website www.albionaberteifi.co.uk
The George, Kilsby, Rugby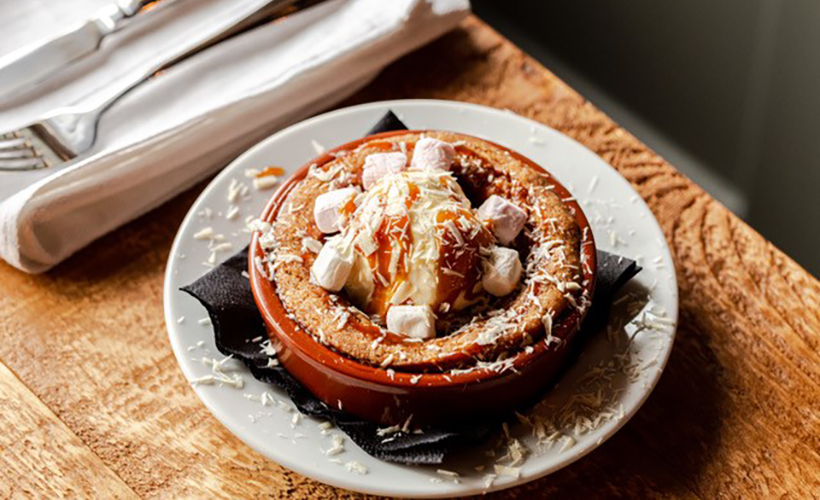 The George in Kilsby has reopened after three years and a £330,000 investment from Star Pubs & Bars. The pub now offers a menu of Indian-inspired dishes and pub classics under chef Harishankar Krishnamurthy.
Opened 1 August
Typical dishes Kerala tiger prawn and roasted Cornish cod; old Delhi chicken tikka salad; southern fried chicken burger
Address Watling Street, Kilsby, Rugby CV23 8YE
Website thegeorgehotelrugby.co.uk
Charles Artisan Bread, Stratford, London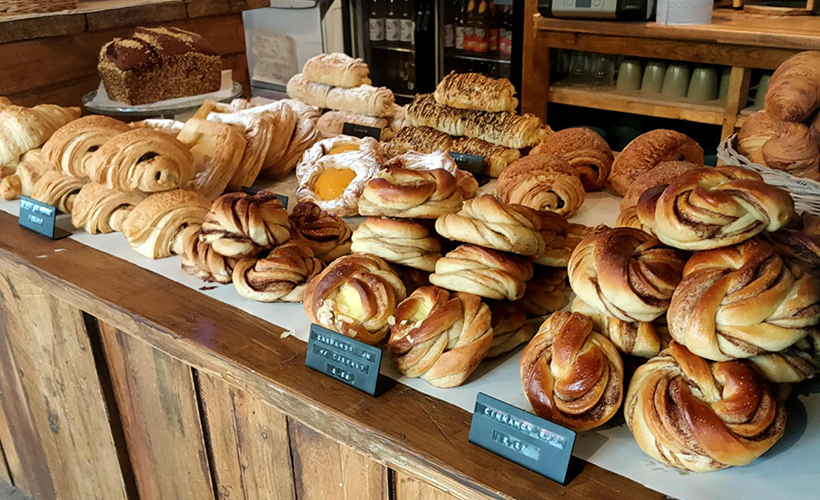 Micro-bakery Charles Artisan Bread has opened its second site in London's Stratford, offering fresh bread made daily after a 24-hour fermentation process.
Opening 2 August
Typical dishes Wholemeal sourdough; cinnamon buns; vegan almond Danish; vegan pear and almond Danish
Address 8 Abercrombie Road, Chobham Manor, London E20 1FU
Website charlesartisanbread.co.uk
Lost Property Office, Waterloo, London
Rich Woods is to open a speakeasy-style cocktail bar in London's Waterloo, accessible through a secret door from BrewDog's flagship 27,500 sq ft venue.
Opening 18 August
Typical drink Lagerita (Reformed Margarita) – hopped Tapatio tequila, clarified lime, blood orange and Bergamot, beer cloud and micro flowers
Address Waterloo Station, York Road, London SE1 7ND
Website www.waterloolostpropertyoffice.co.uk
The Tent (at the End of the Universe), Fitzrovia, London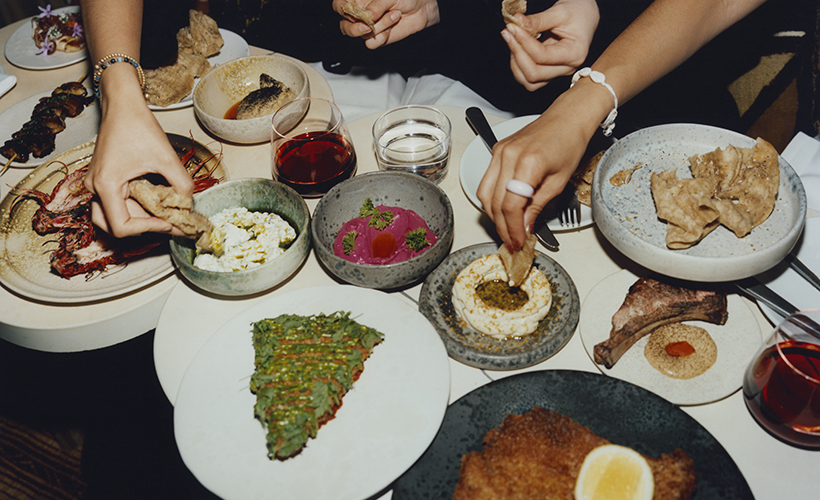 Chef John Javier is to launch his Middle Eastern restaurant the Tent in London's Fitzrovia. The menu will change weekly with live music every Wednesday.
Opening 17 August
Typical dishes Suckling lamb or mushroom shish; dairy cow rib with ras el hanout
Address 17 Little Portland Street, London, W1W 8BP
Website www.little-portland.com
Rarebit, Elephant & Castle, London
Chef Liv Lionel's all-day neighbourhood kitchen, bar and grocery store has opened in London's Elephant Park. It can seat 55 diners inside and 16 on the terrace and offers modern British food.
Opened 3 August
Typical dishes Grilled peach, burrata and thyme; breakfast hash with chorizo, halloumi or rarebit; nduja mac and cheese with crab bisque
Address 11 Sayer Street, London SE17 1FY
Website www.rarebitfood.co.uk
Cosmo Liverpool One
All-you-can-eat diner Cosmo is to open its 21st restaurant, in Liverpool One. It will offer over 100 dishes a day and eight different types of cuisine, including Chinese, Japanese, Indian and Italian. The 300-seat site will be serviced by robot waiters.
Opening September
Available booths World of Asia; Teppanyaki; House of Spice; Carvery
Address Liverpool One, 5 Wall Street L1 8JQ
Website www.cosmo-restaurants.co.uk
Mayahuel, Marylebone, London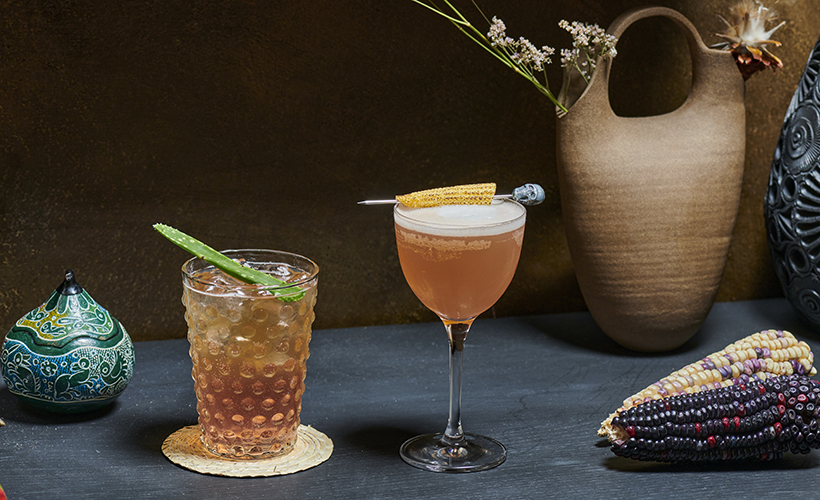 Chef Adriana Cavita has opened Mexican cocktail bar and mezcaleria Mayahuel in the basement of her debut restaurant in London's Marylebone.
Cavita, who has worked at Peyotito in London and Ibiza, completed a residency at the Dorchester last June.
She is joined by Manuel Lema, former bar manager at La Bodega Negra and now head bartender at Mayahuel, who has created a drinks offering focused on strong and fruity flavours made with traditional spirits.
Highlights include nine cocktails based on Mexican spirits, such as soto, bacanora, tequila and mezcal, as well as extra-aged tequila. Drink flights are used to educate guests about the variety of Mexican alcohol.
A small selection of bar snacks from the Cavita restaurant kitchen is also available, including tuna tostada with macha sauce, avocado purée and ginger vinaigrette, and esquites, a Mexican corn salad with chicken broth, jalapeño mayo and Appleby's Cheshire cheese.
Opened 27 July
Typical drinks Cavita Margarita (tequila blanco, reposado, mezcal and triple sec); Black Mayan (Eminente 7 Year Old rum, espresso, Ojo de Dios coffee mezcal, demerara sugar and chocolate)
Address 56-60 Wigmore Street, London, W1U 2RZ
Website www.mayahuelmezcaleria.co.uk
Speedboat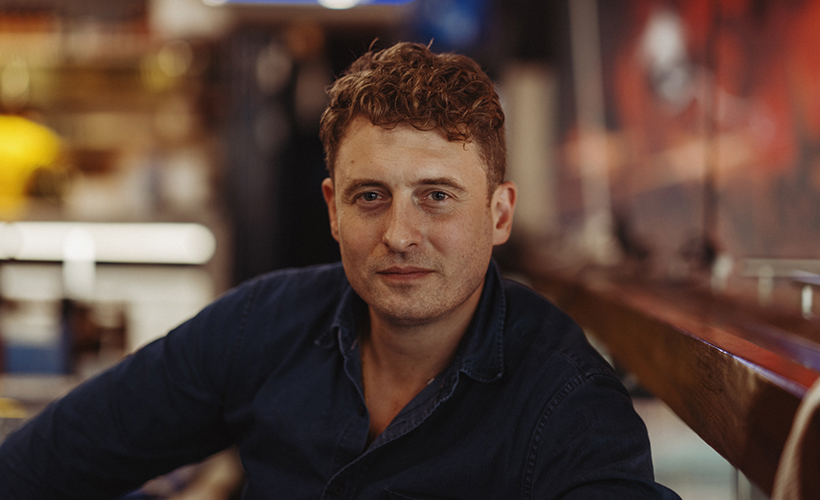 Chef Luke Farrell and JKS are to launch their second Thai restaurant in London's Soho. The menu offers dishes based on wok-cooking, roasted meats and spicy sauces, paying homage to Bangkok's late-night food scene.
Opening September
Typical dishes Lychees and roasted duck curry; Yam Mamuang salad (green mango, crispy fish, chillies and pork floss); Tom Yam Mama soup
Address 30 Rupert Street, London W1D 6DL
Instagram @speedboatbar
Dao by Dorsett, West London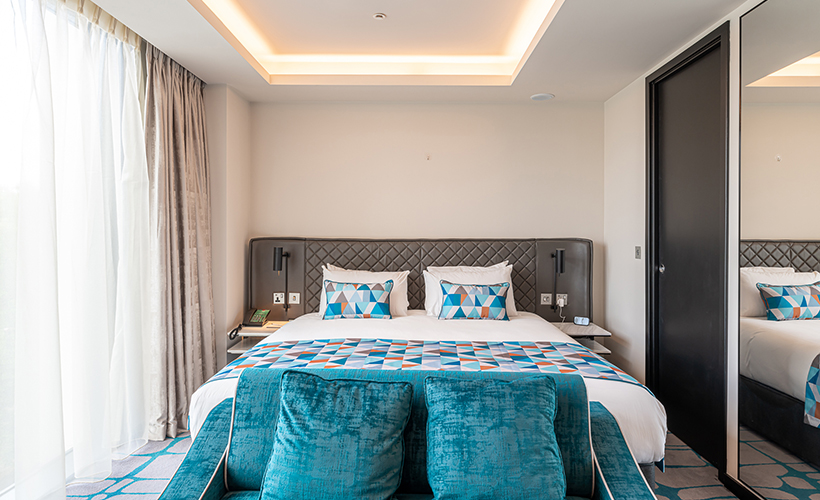 Dorsett Hospitality International has launched its serviced apartment concept Dao by Dorsett West London in Shepherd's Bush. There are 74 apartments with one or two bedrooms, kitchenettes, and living spaces.
Opened 26 July
Room rate From £325 a night
Address 56 Shepherd's Bush Green, London W12 8QE
Website www.daobydorsett.com
Bone Daddies, Kensington, London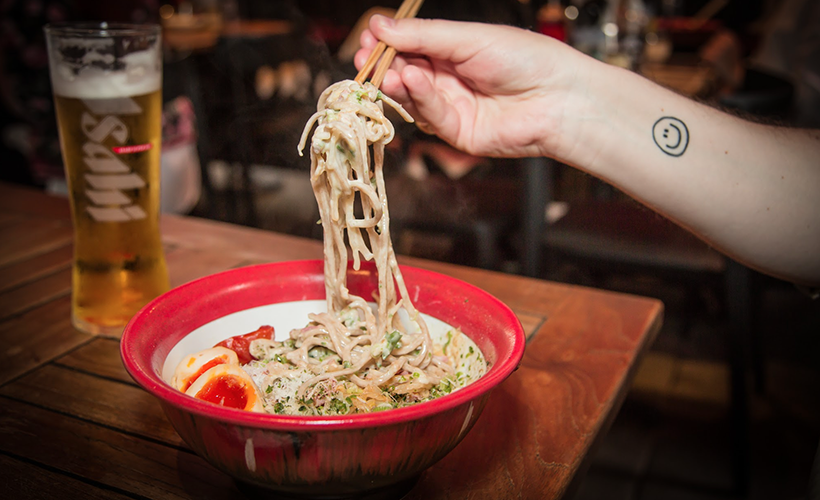 Bone Daddies has opened in London's Kensington, marking the izakaya-style ramen bar's eighth venue. Head chef Tom Moxon is overseeing the menu. The restaurant can seat 120 and is available for dining and delivery.
Opened 1 August
Typical dishes T22 ramen (pulled chicken, onion, beansprouts, nori, spring onion, shiitake mushrooms, Clarence Court egg); broken egg bun
Address 1A Phillimore Gardens, London W8 7QB
Website www.bonedaddies.com
Slim Chickens Liverpool One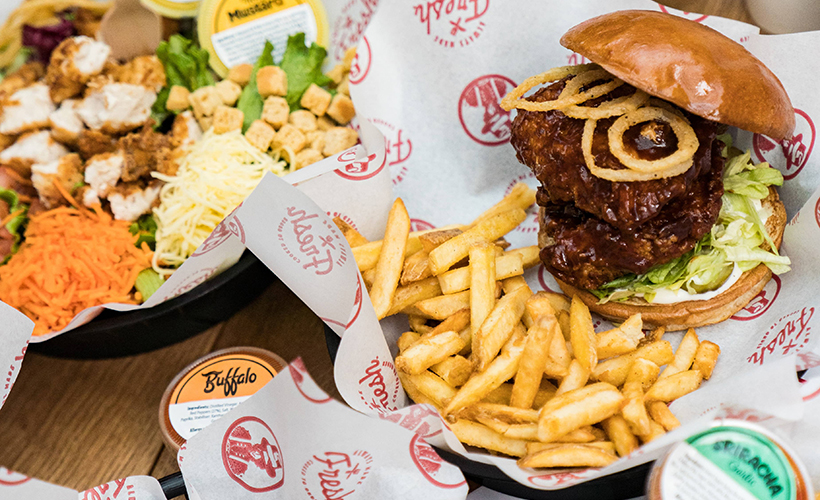 Boparan Restaurant Group has opened Slim Chickens' flagship restaurant in Liverpool. The American dining brand occupies 5,000 sq ft, which includes an alfresco dining area.
Opened 27 July
Typical dishes Chicken wings; chicken sandwiches
Address Unit P5/P6, The Terrace Paradise Street Liverpool One, 14 Paradise street, Liverpool L1 8JF
Website www.slimchickens.co.uk
Roji, Mayfair, London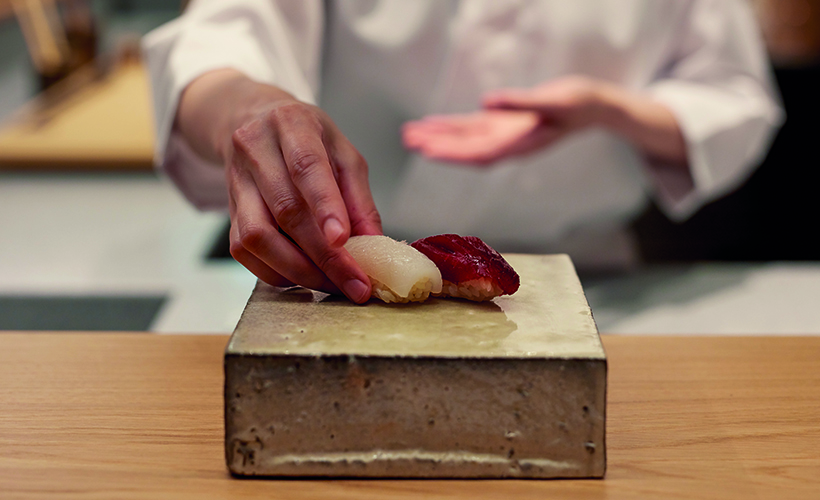 Chefs Tamas Naszai and Tomoko Hasegawa have opened a Japanese restaurant in London's Mayfair in partnership with Saga Japanese Restaurant Group. The 14-course menu sources ingredients from British produce.
Opened 23 July
Typical dishes Hotate Isobeage (Cornish scallop, seaweed); Masu Kasu-yuanyaki (Dorset trout, sake lees)
Address 56B S Molton Street, London W1K 5SH
Website ro-ji.co.uk
KOYN, Mayfair, London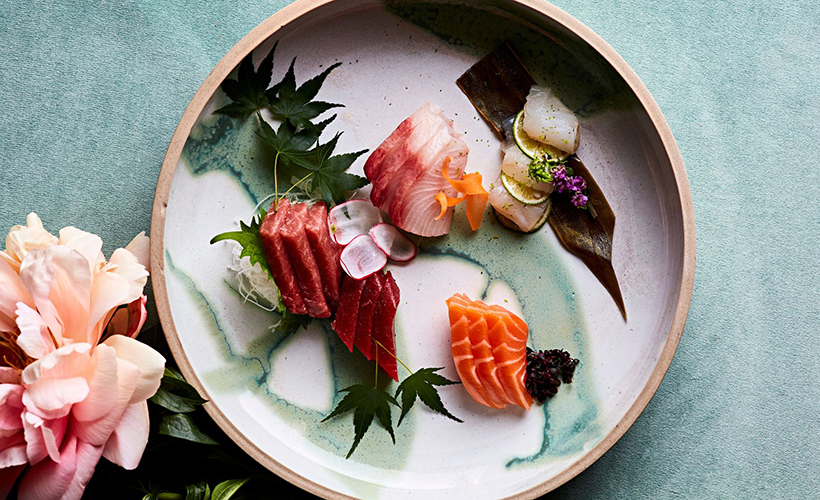 Father daughter duo Samyukta and Dinesh Nair are to open their fifth restaurant in London's Mayfair. Former Nobu head chef Rhys Cattermoul will place an emphasis on umami flavours and local produce.
Opening 9 September
Typical dishes Steamed clams 'nabe' with cordycep mushroom, yuzu sake soy, spinach and samphire
Address 38 Grosvenor Street, London W1K 4AG
Website www.koynrestaurants.com