The latest restaurants, bars and hotels to open their doors across the UK in September 2022
September not only marks the beginning of the new school year, but also the start of an abundance of openings across the UK. From bars to boutique hotels, there are plenty of brand new businesses to sink your teeth into.
Find out the new openings below
Send info on your new opening to openings@thecaterer.com
St Barts, Smithfield, London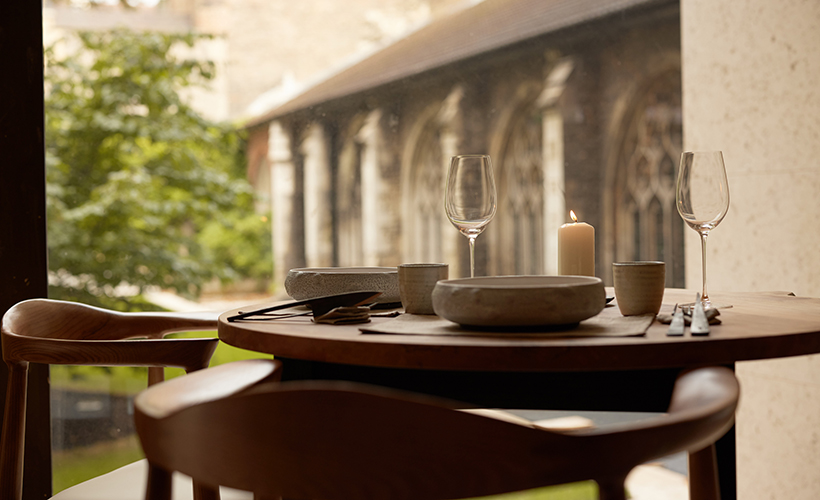 Johnnie Crowe, Luke Wasserman and Toby Neill, the trio behind London restaurants Nest in Hackney and Fenn in Fulham, are to open restaurant St Barts in Smithfield, focusing on hyper-seasonal produce from small-scale farmers and conservationists across the UK.
Head chef Kate Austen will be offering a 15-course tasting menu. Dishes will not feature more than two key ingredients as the venue places an emphasis on provenance and simplicity.
Wasserman's wine list focuses on low-intervention wines from both established domaines, such as Anne and Jean-Francois Ganevat in the Jura, and artisanal producers like Will Davenport in East Sussex.
The restaurant features an open, wood-fired kitchen that connects the bar to the main dining room, as well as views of the cloisters of St Bartholomew the Great.
St Barts' 15-course tasting menu starts from £120, with an optional wine-pairing available for £80. The six-course lunch tasting menu will cost £60.
Opening 5 October
Typical dishes Mangalitza pancetta and Yorkshire beef salami; red mullet terrine with salted kohlrabi and roasted fish bone broth; Hackney honey and lavender dessert
Address 63 Bartholomew Close, London, EC1A 7BG
Website www.restaurant-stbarts.co.uk
Sterling Bar, Manchester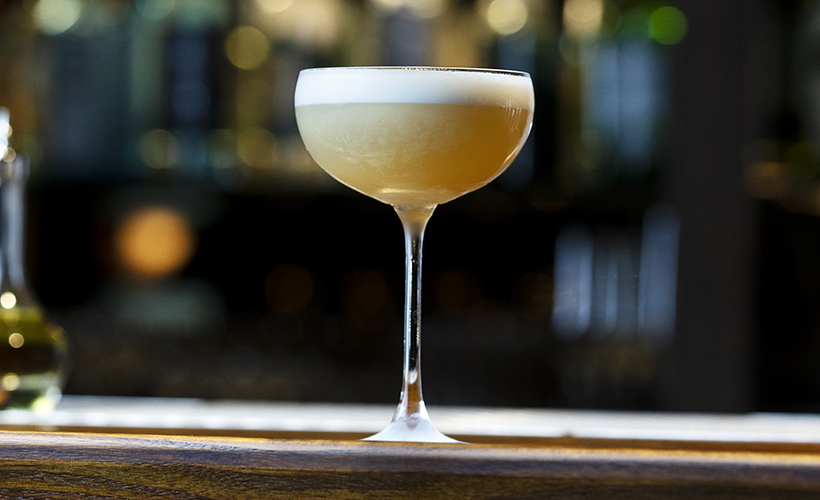 Joe and Daniel Schofield of Schofield's Bar have teamed up with James Brandwood to open Sterling, the 100-cover cocktail bar in Manchester's Stock Exchange Hotel. Bar snacks have been developed by Lush by Tom Kerridge.
Opening 27 September
Typical drinks Floradora (Monkey 47 gin, raspberry, ginger, lime, soda); Treacle (Bacardi Ocho rum, apple brandy, Angostura bitters)
Address 4 Norfolk Street, Manchester, M2 1DW
Website www.sterlingbarmcr.com
Biryani Kebab Chai (BKC), Edgware Road, London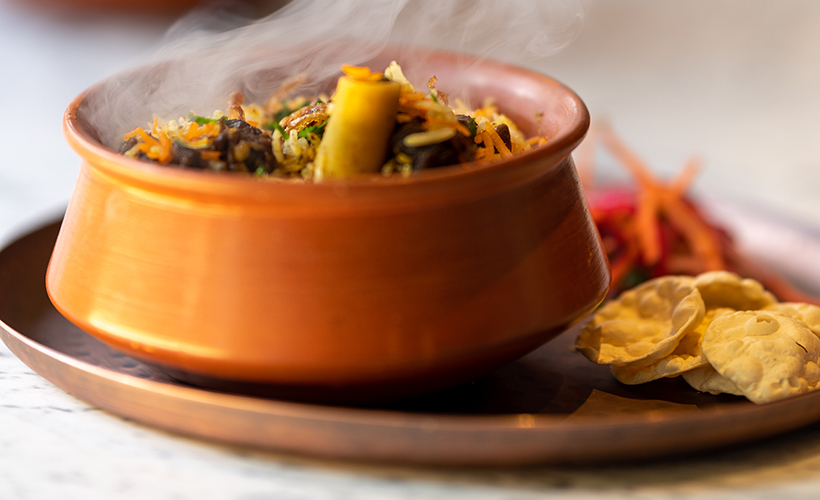 BKC has opened its first site in West London, offering Awadhi (Lucknow) cuisine. The 40-cover restaurant puts an emphasis on slow fire cooking.
Opened 22 September
Typical dishes Seekh kebab (lamb mince, spices); galouti kebab (lamb pâté)
Address 7 Edgware Road, London, W2 2ER
Website www.bkclondon.uk
Cheeky Chicos, Elephant & Castle, London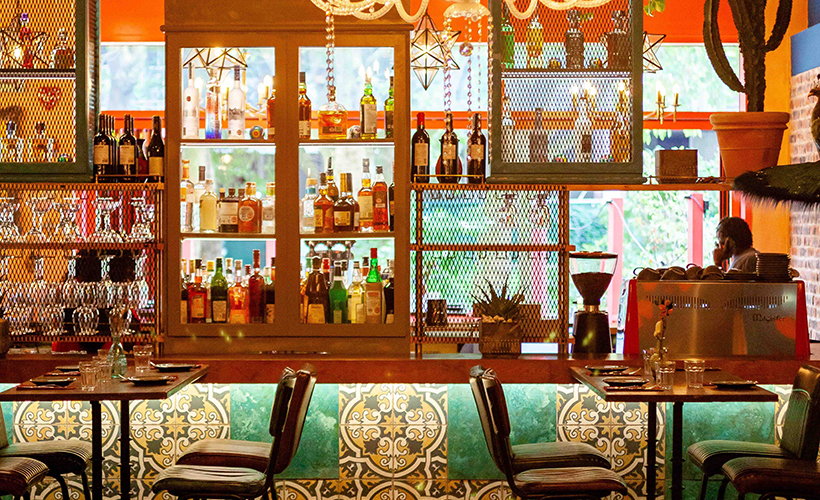 Mexican fusion restaurant and bar Cheeky Chicos has opened its fourth site, in London's Elephant Park. The 1,900 sq ft diner has 75 covers indoors and a further 20 outdoors.
Opened 16 September
Typical dishes Grilled vegetables and green Nahm Jim quesadillas; slow-cooked short rib and feta tacos; cheeky mess churros
Address Ash Avenue, Elephant Park, London, SE17 1GQ
Website www.cheekychicos.co.uk
Salad Project, Bank, London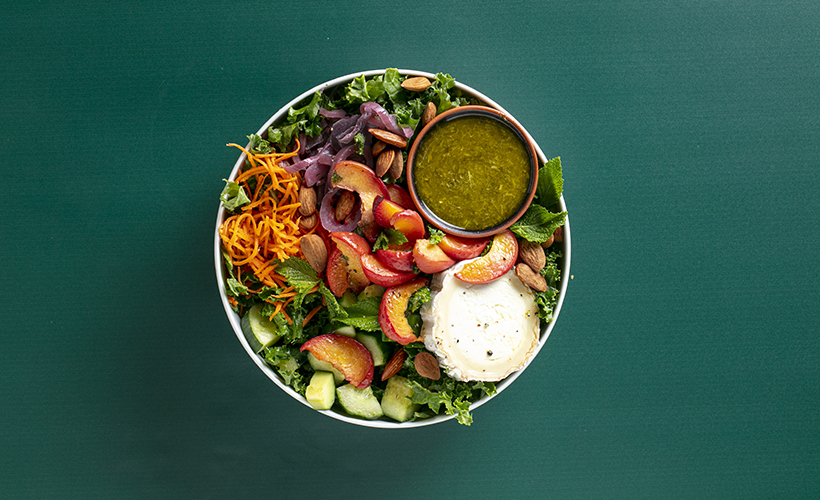 The Salad Project is to open its second London site in Bank, following its debut in Spitalfields. It will offer customisable salads and bowls, as well as a new breakfast offering.
Opening 7 October
Typical dish Peaches and cream (kale, carrots, cucumbers, mint, roasted peaches, goats' cheese, smoked almonds, pickled red onions); oat milk porridge; natural yogurt
Address 1 Old Broad Street, London, EC2N 1DW
Website www.saladproject.co.uk
Where The Pancakes Are, Battersea Power Station, London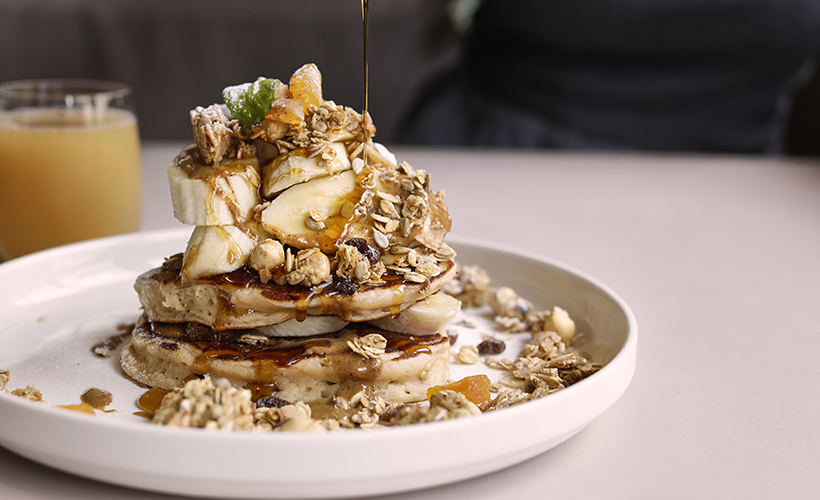 Patricia Trijbits' restaurant is to open inside Battersea Power Station in London, serving both sweet and savoury pancakes from 8am to 10pm daily. This will mark its third restaurant in the capital.
Opening 14 October
Typical dishes Pulled beef pastrami pancakes; rose harissa shakshouka; pear caramel; asparagus, goats' and Cheddar cheese
Address Battersea Power Station, London SW11
Website www.wherethepancakesare.com
King's House, Chelsea, London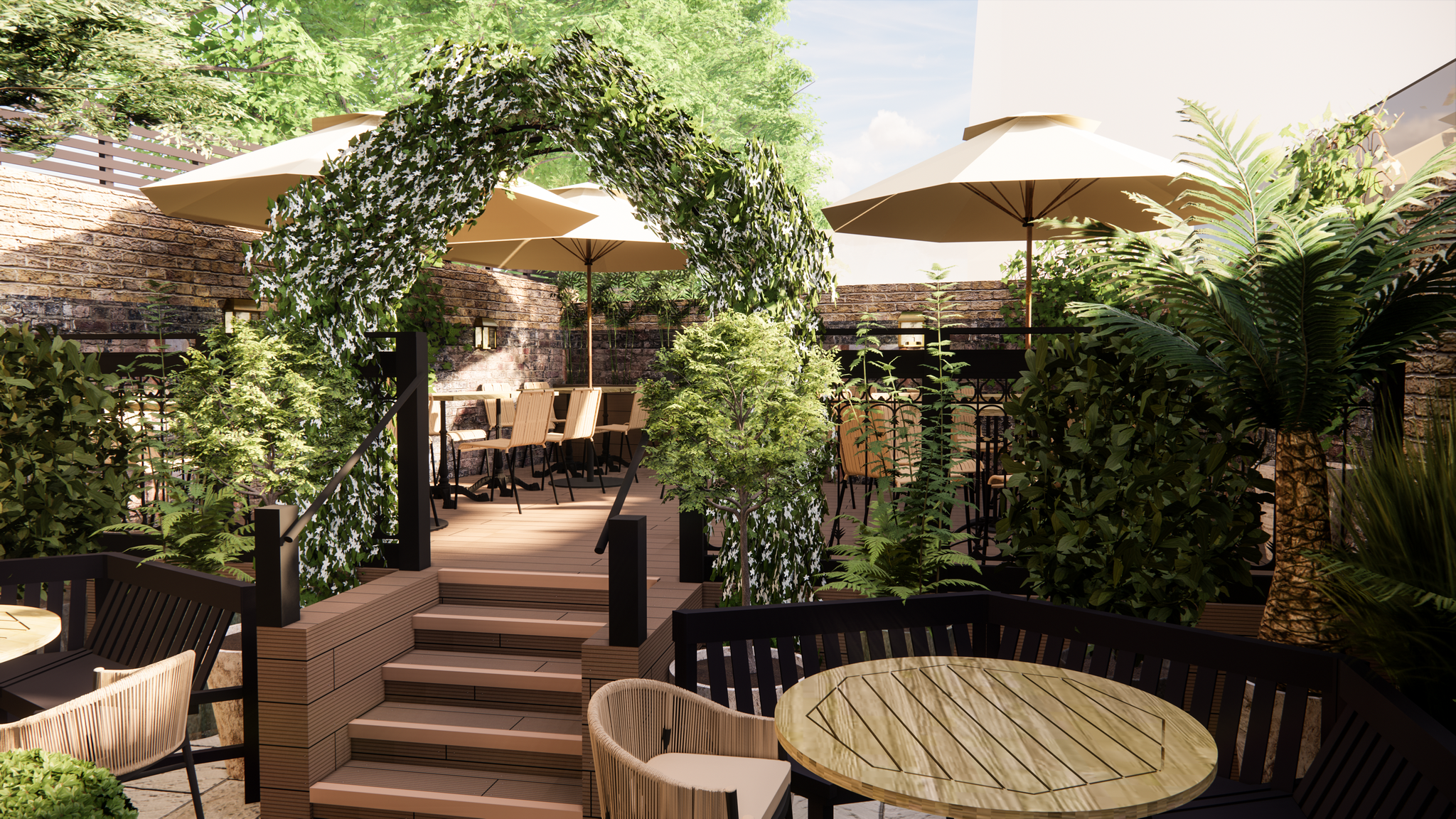 Restaurant, bar and garden King's House will offer laid-back alfresco dining, late-night cocktails and British-Basque tapas. It will be headed by co-founder Ashley Letchford alongside Anna Sebastian on drinks and MasterChef winner Dhruv Baker on food.
Opening 14 October
Typical dishes 90-day-aged Txuleton cooked over fire; British charcuterie
Address 541 King's Road, London SW6 2EB
Website www.kingshousechelsea.co.uk
Milk Beach, Soho, London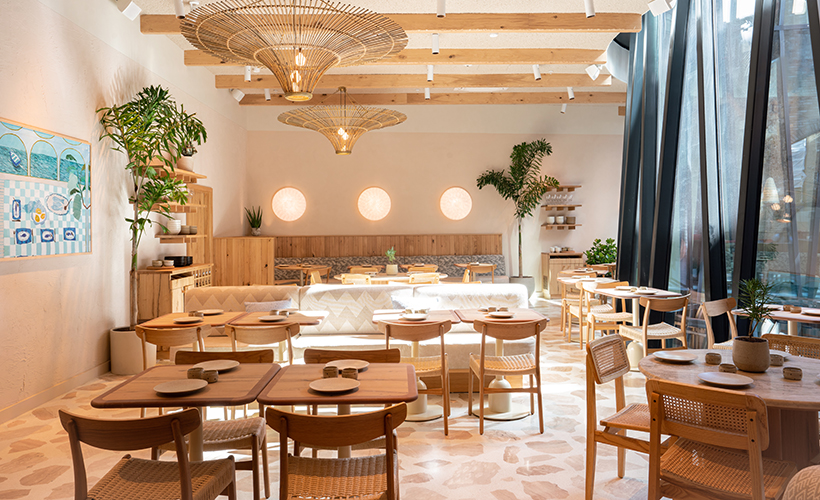 All-day Australian restaurant Milk Beach has opened in London's Soho, marking its second site in the capital since it first launched in Queen's Park in 2018.
Head chef Darren Leadbeater, who has worked at the three-Michelin-starred Guillaume at Bennelong, Sydney, has created a modern Australian menu that takes inspiration from a range of South East Asian and Mediterranean cultures.
Milk Beach Soho's collaboration with wine importers such a Modal Wine, Liberty Wines and Alliance Wines has resulted in a wine list that features more than 65 bottles from independent winemakers across the globe.
The restaurant's new nomadic coffee roastery, Album Coffee Roasters, will also supply specialty coffee to both sites.
The 155-cover diner, designed by A-nrd, resembles the art deco buildings dotted along the Sydney coastline, with features such as a palladiana terrazzo floor, rose-shaped tiles and natural wood and stone finishes.
Opened 13 September
Typical dishes Four Pillars gin Bloody Mary oyster shooter; grilled prawns, fermented chilli butter; Belted Galloway bone-in ribeye, tare, oyster and tarragon butter
Address Ilona Rose House, Manette Street, London, W1D 4AL
Website www.milkbeach.com
Kanada-Ya, Ealing, London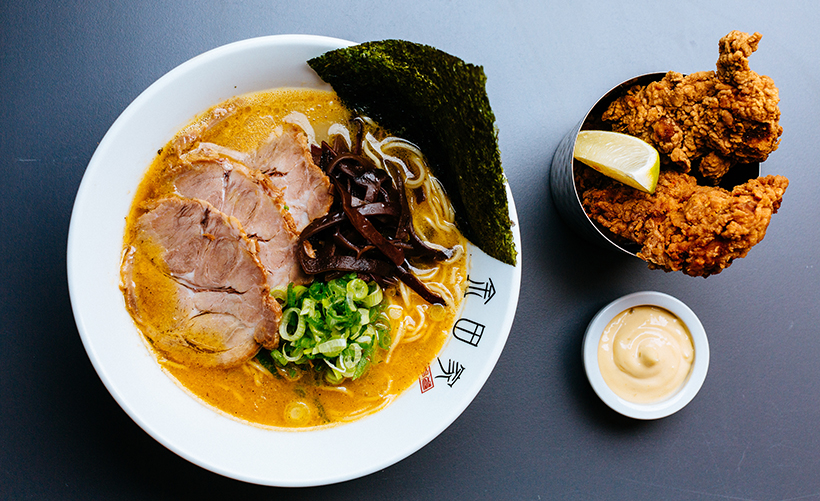 Ramen restaurant Kanada-Ya is to open its fifth site in London's Ealing. The 1,571 sq ft restaurant will feature an open kitchen and offer 60 covers with 14 spaces outside.
Opening 30 September
Typical dishes Tonkotsu X (pork and corn-fed chicken bone broth, chashu pork belly, spring onion, wood ear fungus, yuzu-shoyu)
Address Unit 3B, Filmworks Walk, 56-61 New Broadway, London W5 5FA
Website www.kanada-ya.com/ealing
The Holland, Kensington, London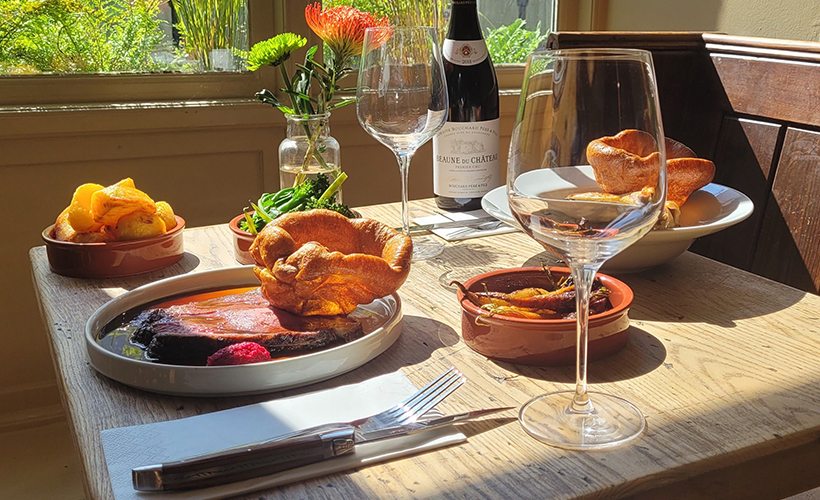 Following extensive refurbishment, the Princess Victoria in London's Kensington has re-opened as Chef Max de Nahlik's pub and dining room the Holland. The menu offers British cuisine with ingredients from the Ethical Butcher, Celtic Fish & Game and Henderson's.
Opened 14 September
Typical dishes Spiced brown crab on toast; pork collar steak, greengage chutney, kohlrabi
Address 25 Earls Court Road, London W8 6EB
Website www.thehollandkensington.co.uk
Terre, Castlemartyr, County Cork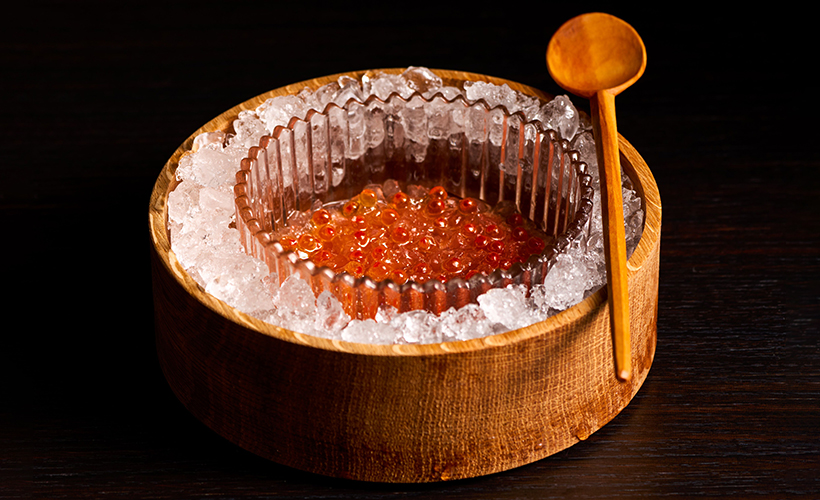 Chef Vincent Crepel, who has worked at the three-Michelin-starred Arzak, is to open his first solo restaurant outside France in Cork, Ireland. Terre will be housed in a 17th-century manor house on the Castlemartyr estate.
Opening Mid-September
Typical dishes Chawanmushi with Parmesan broth; cod with caviar and white rose petals
Address Castlemartyr Resort, Grange, Castlemartyr, Co. Cork, P25 X300
Website terre.ie
Rows & Vine, East Sussex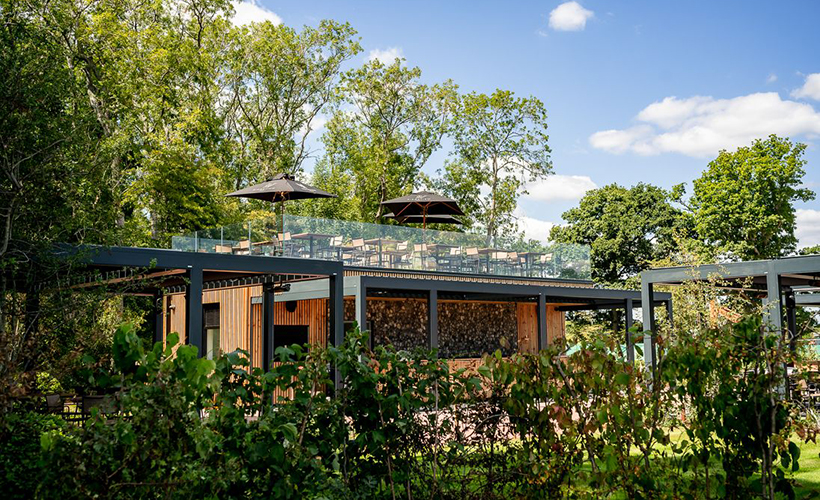 Second-generation English sparkling wine business Ridgeview has opened the Rows & Vine restaurant in East Sussex. The alfresco dining venue overlooks Chardonnay vineyards.
Opened 7 September
Typical dishes Seared duck breast, truffle polenta, tenderstem, blackberry, honey balsamic
Address Ditchling Common, Fragbarrow Lane, Sussex, BN6 8TP
Website www.ridgeview.co.uk/the-rows-and-vine-restaurant-at-ridgeview
De Nadas, Notting Hill, London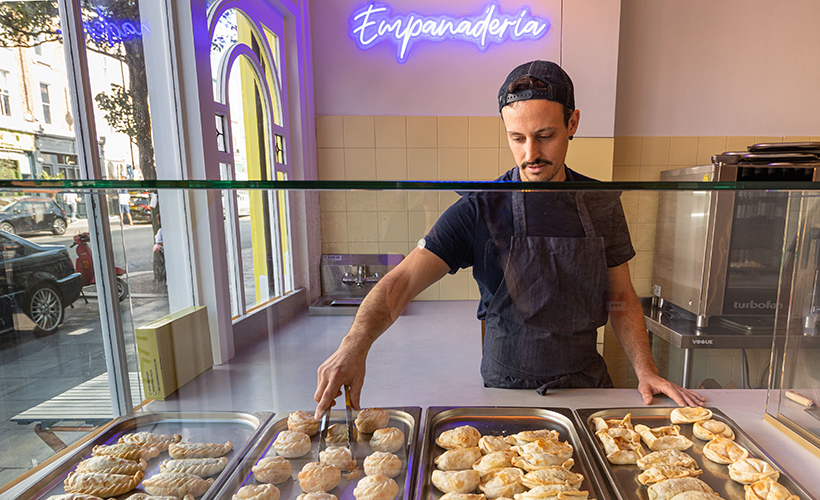 De Nadas, London's first empanadería specialising in Argentinian hand-shaped empanadas, has opened in Notting Hill. The restaurant features a teal 'mesh' bar, a concrete counter and the Vinyl Wine Room.
Opened 14 September
Typical dishes Smoked Malbec (caramelised Malbec onions and cheese); Puca Capa (cheese, coriander and aji molido)
Address 61 Golborne Road, London W10 5NR
Website www.denadas.co.uk
Fort Road hotel restaurant, Margate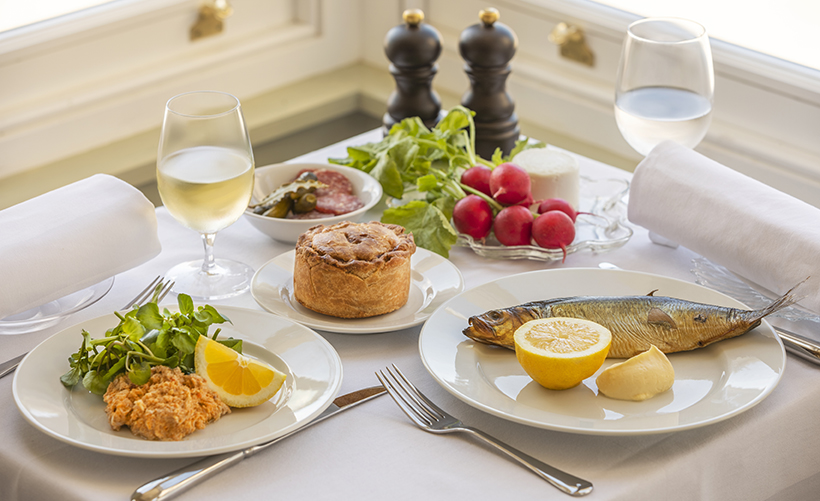 Head chef Daisy Cecil, who was previously at London's River Café, offers a seasonal British menu infused with Mediterranean flavours at the 35-cover restaurant in the newly opened Fort Road hotel in Margate.
Opened 1 September
Typical dishes Pan-fried sole with mussels in cider; Ashmore Cheddar souffle, wild rocket; Romney Marsh lamb, oyster and anchovy sauce
Address 18 Fort Road, Margate, Kent, CT9 1HF
Website www.fortroadhotel.com
Woven by Adam Smith, Ascot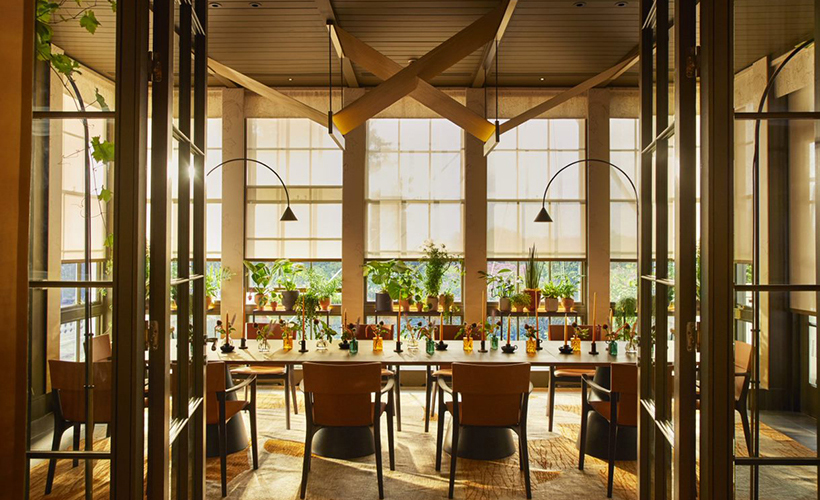 Woven by Adam Smith has opened in Coworth Park, the Dorchester Collection's luxury county house hotel, located among 240 acres of parkland in the Berkshire countryside.
Smith joined Coworth Park as executive chef in 2016. He previously worked at the Ritz London (where he was named Roux Scholar in 2012) and the Devonshire Arms in Yorkshire.
He will offer a seasonal menu showcasing British produce through classic and contemporary styles of cookery.
The restaurant will seat 44 guests and an additional 14 in the conservatory, and will feature fabrics, lighting and artworks inspired by the natural world, designed by Martin Hulbert. The set price menu is £80 per person for lunch and £130 per person for dinner, with the option to add snacks 'From the Pantry', 'From the Larder', 'From the Stove' or 'From the Pastry'.
Opened 8 September
Typical dishes Brown crab, radish, apple, basil and yuzu; Hereford beef, potato, onion, tendon and tongue; black fig, estate honey, walnut and bee pollen
Address Coworth Park, Blacknest Road, Ascot, Berkshire SL5 7SE
Website www.dorchestercollection.com
The Real Greek, Gloucester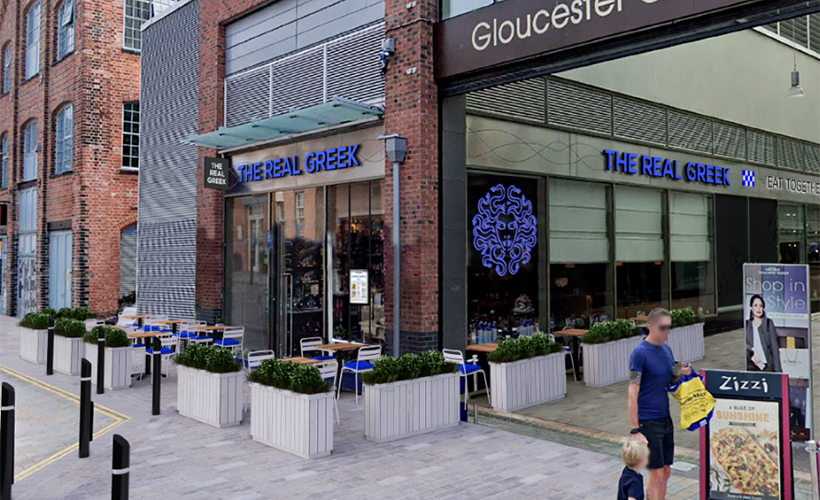 The Real Greek has opened its 24th restaurant, in Gloucester Quays. This also marks the restaurant group's third opening of 2022, following launches in Manchester and Newcastle.
Opened 15 September
Typical dishes Santorini fava; chicken monastiraki; grilled aubergine
Address Gloucester Quays, Unit R9, St Ann Way, Gloucester GL1 5SH
Website www.therealgreek.com
Marugame Udon, Soho, London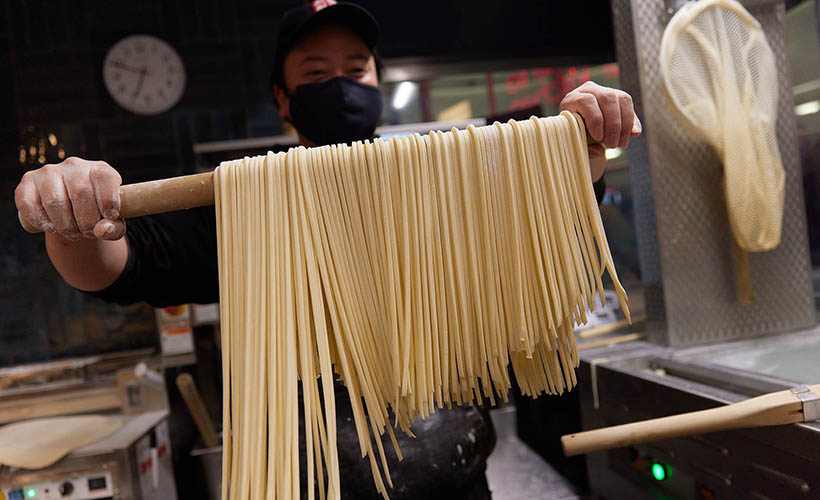 Marugame Udon is to launch its flagship restaurant in London's Soho, following on from five openings across the city. The site will be 5,756 sq ft with 125 covers, featuring an open-style kitchen. Click and collect kiosks will be available.
Opening 18 September
Typical dishes Kama Age; chicken katsu curry udon; tempura
Address 1-4 Argyll Street, London W1F 7TB
Website www.marugame.co.uk
Brasserie at One Warwick Park, Tunbridge Wells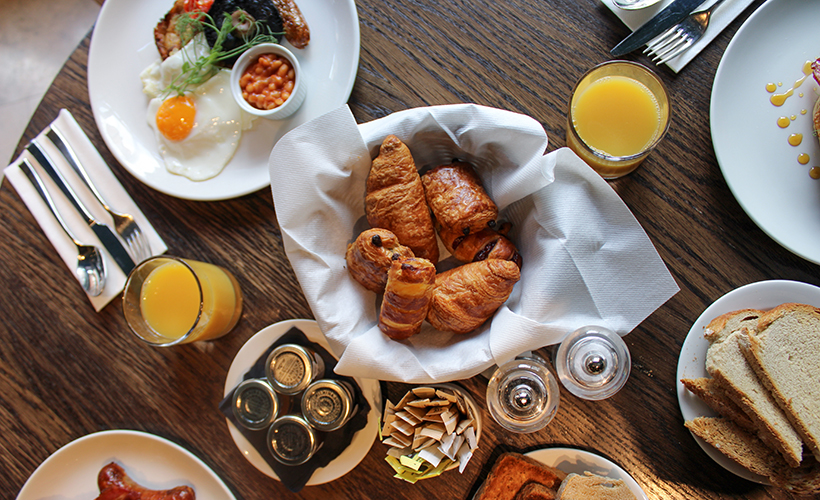 Brasserie One Warwick Park has opened in Tunbridge Wells, offering breakfast and brunch. Local suppliers include Southborough Butchers and Tunbridge Wells Coffee Roastery.
Opened 12 September
Typical dishes Eggs royale; full English (vegan and vegetarian); overnight oats; homemade cakes
Address One Warwick Park Hotel, 1 Warwick Park, Tunbridge Wells, Kent TN2 5TA
Website www.onewarwickpark.co.uk/dining
Legacy, York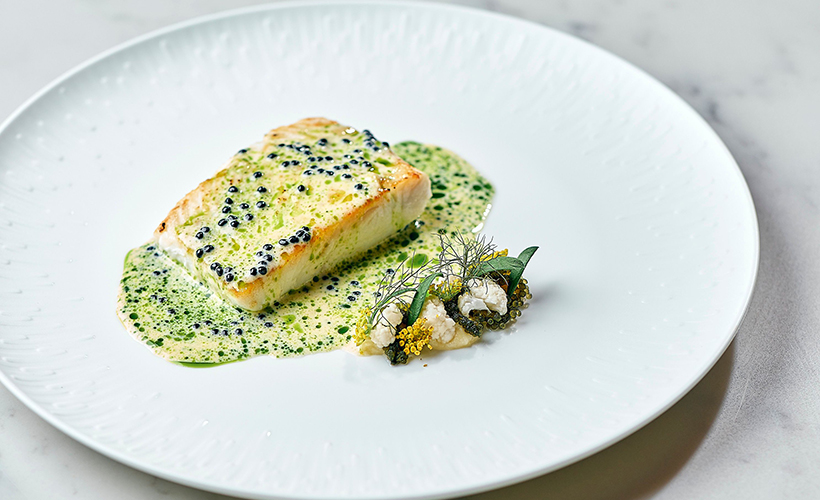 Fine dining restaurant Legacy has opened in the Grand, York under head chef Ahmed Abdalla, who offers a tasting menu dedicated to sustainability and classic Yorkshire produce.
Opened 25 August
Typical dishes Jersey Royal velouté, oak smoked Cheddar, chicken skin; halibut, cauliflower, mousseline sauce; Grand honey, yuzu, elderflower
Address The Grand, York, Station Rise, North Yorkshire, YO1 6GD
Website www.thegrandyork.co.uk/legacy
Plant Club, Newington Green, London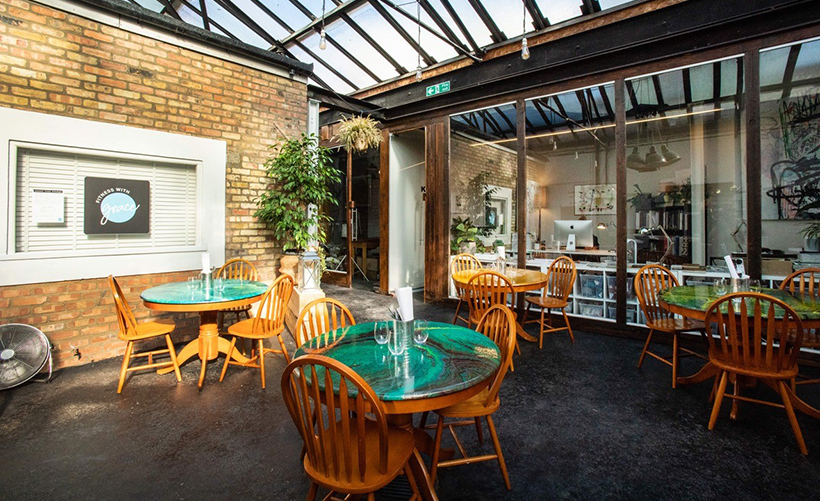 Plant Club, the Italian gluten-free, plant-based and organic restaurant, pizzeria and natural wine bar, has opened in London's Newington Green. The rotating menu is curated by chef-patron Antonio Alderuccio and Daniele Inn Rivolta.
Opened 16 August
Typical dishes Pasta cacio e pepe with cashew and crushed black pepper sauce and 'parmezan'
Address 49 Green Lanes, London N16 9BU
Website www.plantclub.uk
The Viaduct, Shoreditch, London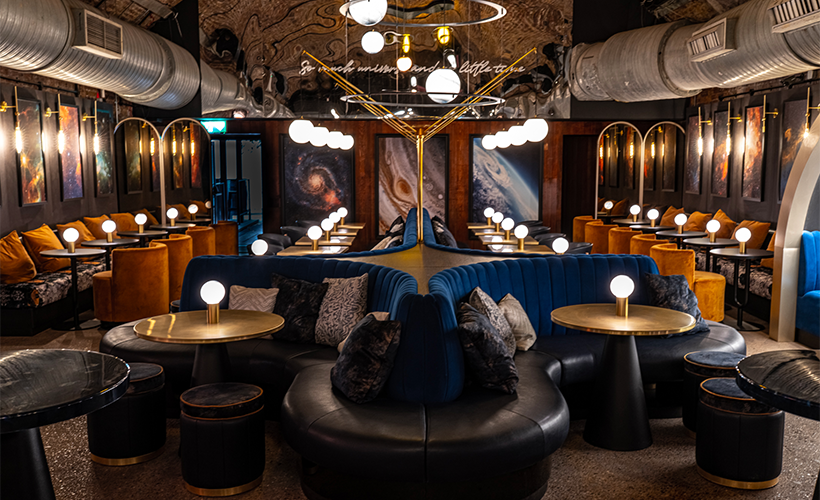 Multi-site venue Viaduct has opened in London's Shoreditch, offering food, drink and cocktails. It includes casual dining restaurant Arch, which has a terrace, Tap, which serves craft beers in collaboration with E1 Brew Co, and the Cosmos, a cocktail lounge with opulent blue decor.
Opened 6 September
Typical dishes Shoreditch Benedict; vegan pesto grilled cheese; flat iron steak
Website theviaduct-shoreditch.com
Oak and Poppy, Hampstead, London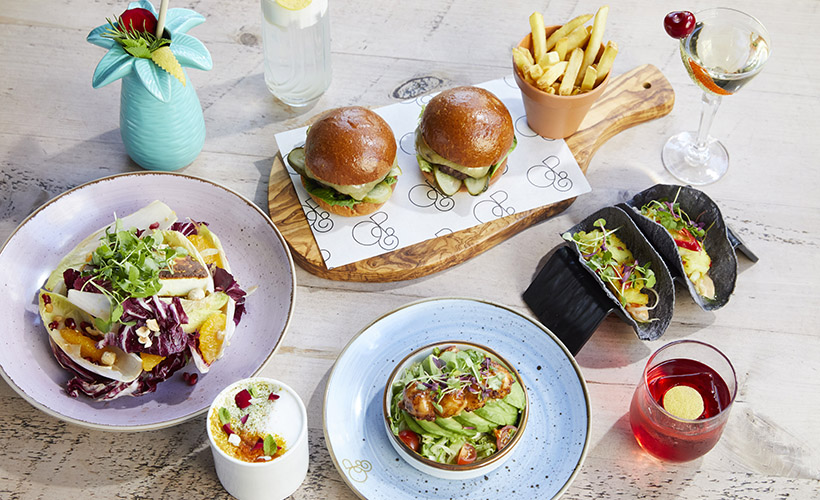 Mitch Tillman's First Restaurant Group has opened its sixth restaurant, Oak and Poppy, in London's Hampstead.
Following on from First Restaurant's all-day dining venue the Waterway in Maida Vale, Oak and Poppy offers a range of seasonal dishes across breakfast, lunch and dinner, including some sharing plates.
The main dining room features a retractable glass-roofed conservatory and a hand-crafted wooden tree. The interiors are decorated in light oak, pastel pink and brass. Seating options include high stools at the bar and wall-to-wall banquettes.
The drinks offering includes a range of cocktails. Surfer's Health contains vodka, Disaronno, Drambuie, pineapple juice and lemon juice; while the Forager is blended with rosemary-infused vodka, velvet falernum and pink grapefruit.
Opened 30 August
Typical dishes Fish tacos with pickled slaw and chipotle mayo; mac and cheese croquettes with smoked chilli jam; buttermilk hotcake with berries and ricotta
Address 48 Rosslyn Hill, London NW3 1NH
Website www.oakandpoppy.co.uk
Pizza Pilgrims, Finsbury Park, London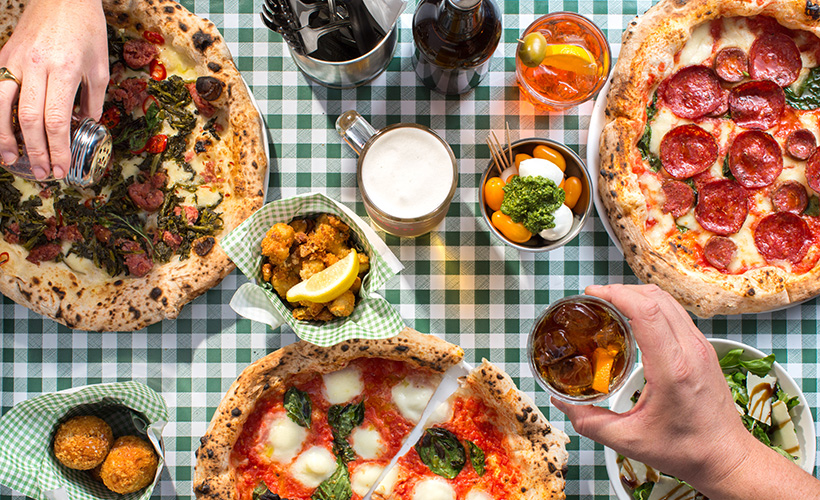 Pizza Pilgrims is to open in London's Finsbury Park, with a prelaunch event on 15 September offering 1,000 free slices of pizza between midday and 5pm. Diners can also play classic 1980s arcade games at the restaurant.
Opening 20 September
Typical dishes Puttanesca; salsiccia e friarielli (roasted sausage and wild broccoletti on an olive oil base with smoked mozzarella and fresh chilli)
Address 266 Seven Sisters Road, London N4 2HY
Website www.pizzapilgrims.co.uk
Mayha, Marylebone, London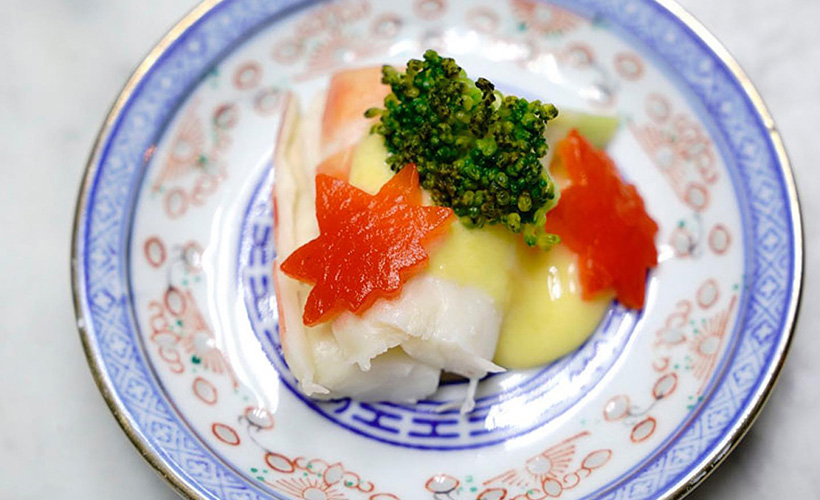 Japanese omakase restaurant Mayha is to open in London's Marylebone. The two-floor site will offer a daily tasting menu curated by Jurek Wasio and Yuichi Nakaya, who started working together at Mayha's debut venue in Beirut.
Opening Late September
Typical dishes Brioche with oyster butter, bluefin tuna ham, ossetra caviar; fresh scallops
Address 43 Chiltern Street, London W1U 6LS
Website www.mayhalondon.com
Swift, Borough, London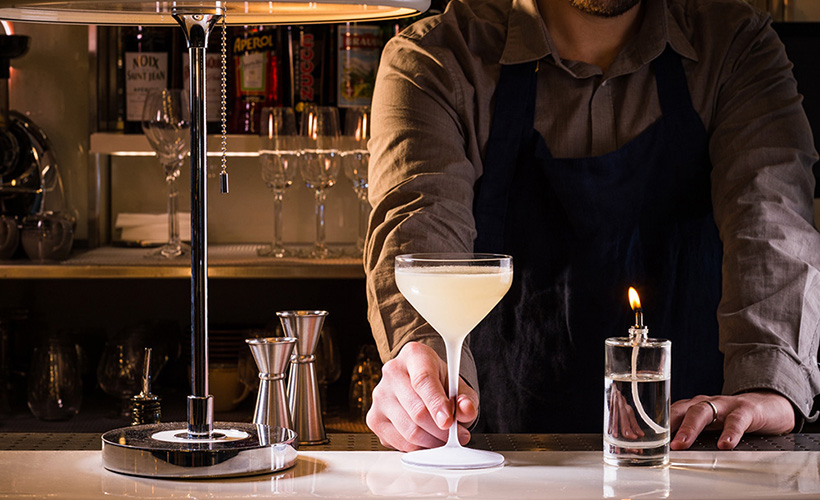 The team behind London's Swift Soho and Swift Shoreditch cocktail bars is to open in Borough Market. The two-storey venue will feature a brightly lit upstairs that contrasts with a dark, seated-only downstairs.
Opening October
Typical drinks Mandarin Bellini (Aperol, bitter mandarin, fino sherry, prosecco); Pearl (gin, yuzu, almond, lemon, prosecco)
Address 66 Borough High Street, London SE1 1XF
Website www.barswift.com
Operation: Falafel, Camden, London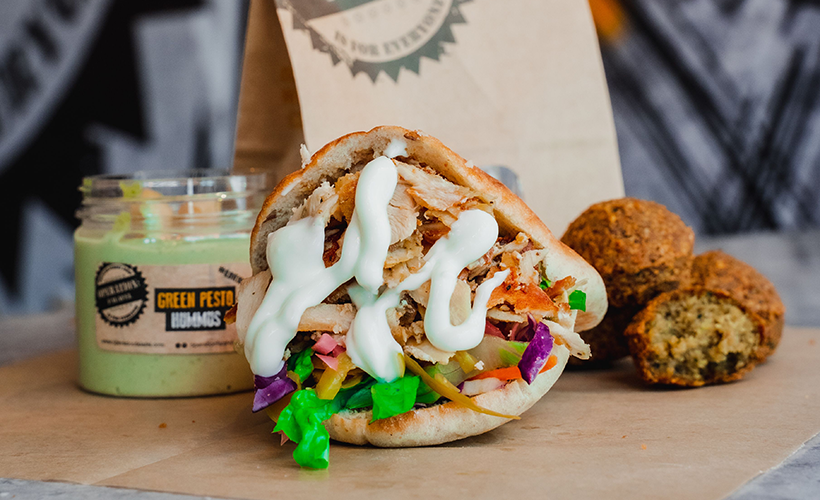 Dubai's Operation: Falafel is arriving in London's Camden Town serving Middle Eastern street food. Individual food stations will give the feel of an indoor street market. The 18-cover restaurant will also offer takeaway and delivery.
Opening 14 September
Typical dishes Kofta meatballs; chicken shawarma pitas; vegan moussaka bowl
Address 59 Chalk Farm Road, London NW1 8AN
Website operationfalafel.com
Blank Street Coffee, City of London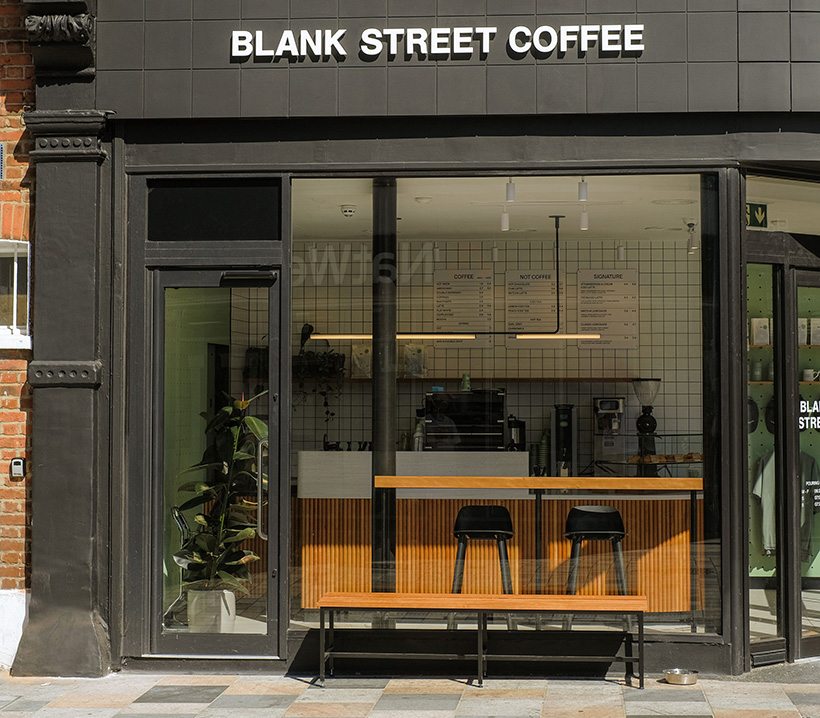 New York-based Blank Street Coffee has opened in the City of London, marking its fifth site in the capital after Fitzrovia, Shoreditch, Clapham Junction and the Strand. Prices start at £3 or under for a small coffee.
Opening 1 September
Typical dishes Pistachio latte; matcha lemonade; vegan vanilla apricot Danish; mini raspberry tart
Address 7 Ludgate Circus, London EC4M 7LD
Website www.blankstreet.com
Brightsmith on the Water, Birmingham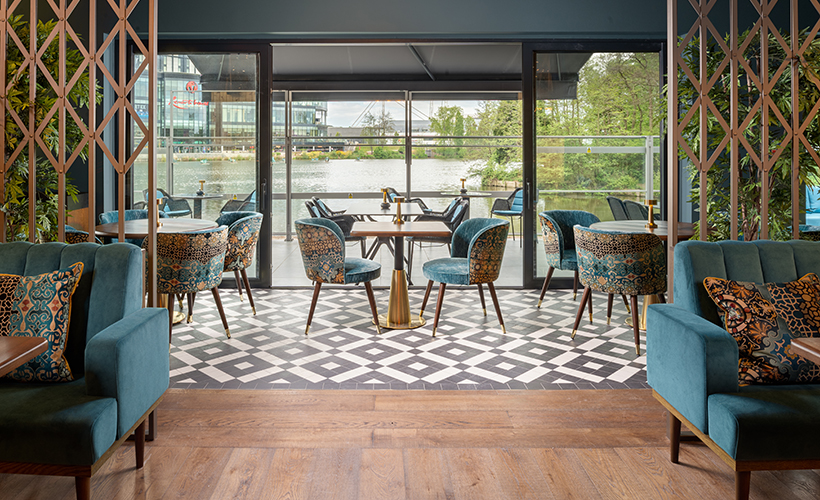 A bar and restaurant has opened in the recently refurbished Hilton Birmingham Metropole, with chef Peter Daly overseeing the menu.
Opening 9 September
Typical dishes Pea croquettes filled with Black Bomber Cheddar; smashed avocado medley; stacked buttermilk pancakes
Address Pendigo Way, Marston Green, Birmingham B40 1PP
Website www.brightsmithonthewater.co.uk
Tutto, Brighton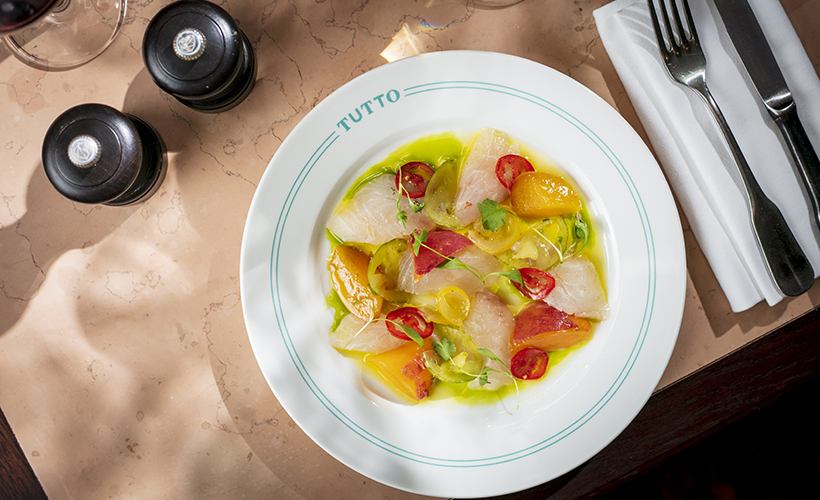 Razak Helalat of Brighton's the Coal Shed, the Salt Room and Burnt Orange will open Italian restaurant Tutto in Brighton, alongside head chef Mirella Pau, who has worked at London's Cafe Murano and Padella.
The 70-cover restaurant will be located in a grade II-listed 1930s former bank on Marlborough Place. It will offer a 30-cover alfresco terrace, theatre kitchen and a crescent-shaped bar.
Tutto means 'all' in Italian and the restaurant seeks to celebrate the traditional Italian dining culture of 'bringing everyone' and 'eating everything' through hospitality and food.
The drinks menu will feature a 90-bottle wine list covering the breadth of Italy.
Opening 15 September
Typical dishes Taglierini, native lobster, Datterini tomatoes, fermented chilli butter; Mangalitza pork sausage ragu, garganelli, fennel, pangrattato; Vin Santo tiramisu
Address 20-22 Marlborough Place, Brighton BN1 1UB
Website www.tutto-restaurant.co.uk
Rosa's Thai, Wimbledon, London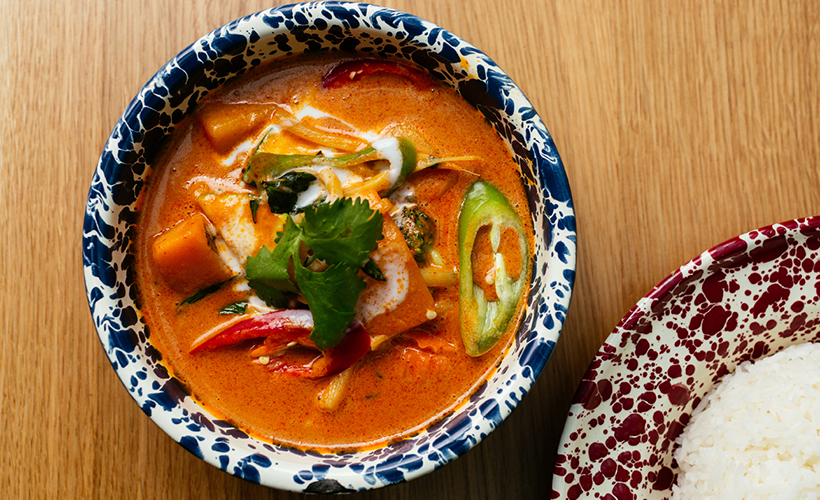 Chef Saiphin Moore's Rosa's Thai is to open in London's Wimbledon, marking an addition to its 32 sites across the UK. On launch day, the restaurant will be giving away free bubble tea to its first 100 visitors.
Opening 8 September
Typical dishes Pad Thai; green curry; drunken noodles; papaya salad; pumpkin crackers
Address 54 Wimbledon Hill Road, London, SW19 7PA
Website www.rosasthai.com
M Canary Wharf, London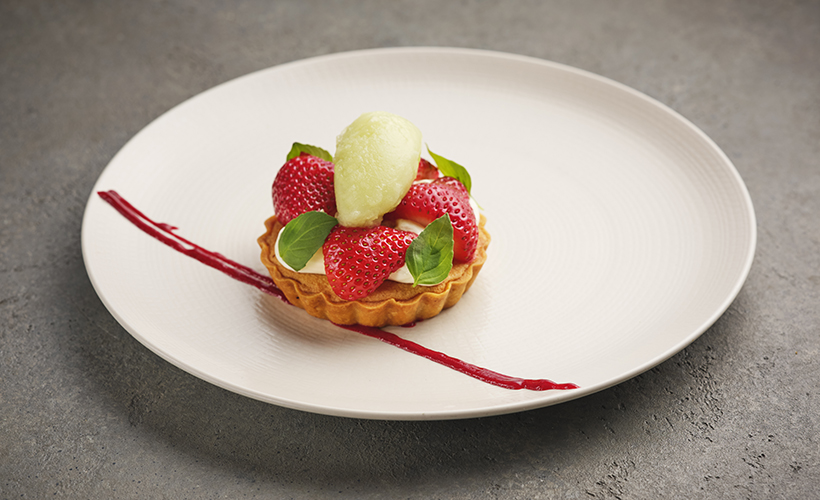 An 180-cover restaurant is to open as a waterside restaurant in Newfoundland, the seventh tallest building in the UK. It will have two private dining rooms, a wine tasting room, café and a private members' lounge.
Opening 5 September
Typical dishes Cobia tartare; yellow fin tuna tataki; lobster, wasabi and avocado salad
Address First Floor, 10 Newfoundland Place, London E14,4BH
Website www.mrestaurants.co.uk
Temper Shoreditch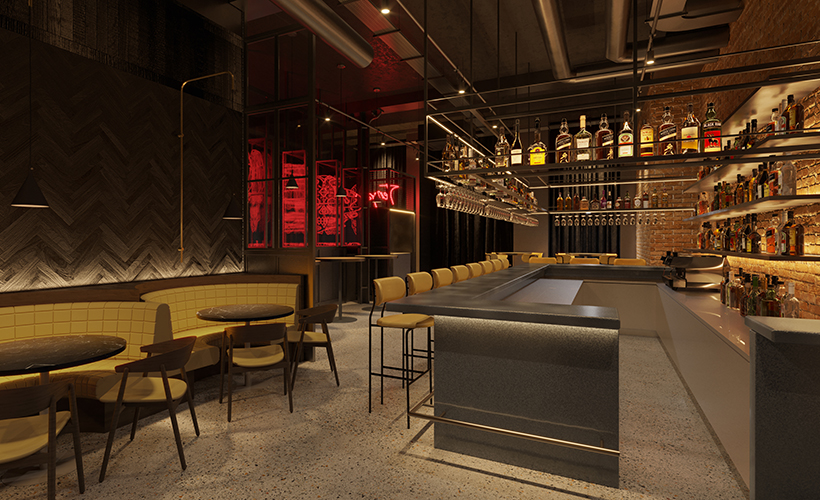 Temper is to open its fourth restaurant in London's Shoreditch. The 135-cover open-fire concept will be led by managing director Sam Lee and chef director David Lagonell.
Opening 24 September
Typical dishes Smoked brisket, pit-roasted clam, anchovy and beef fat mayonnaise taco; whole duck carnitas
Address 78 Great Eastern Street, Broadgate, Liverpool Street, London EC2A 3JL
Website www.temperrestaurant.com
Le Bab Spitalfields, London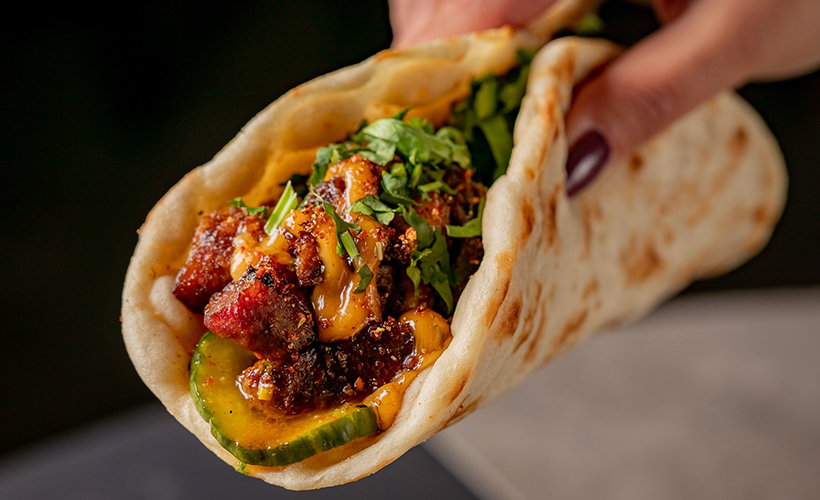 Le Bab has launched in London's Old Spitalfields Market. The menu includes gourmet kebabs and mezze as well as a short selection of beers, lagers and soft drinks.
Opened 24 August
Typical dishes Chicken shish kebab; pork ribeye kebab; vegan roast aubergine kebab; loaded pork ribeye fries
Address Old Spitalfields Market, 16 Homer Square, London E1 6EW
Website www.eatlebab.com
The Birnam, Gleneagles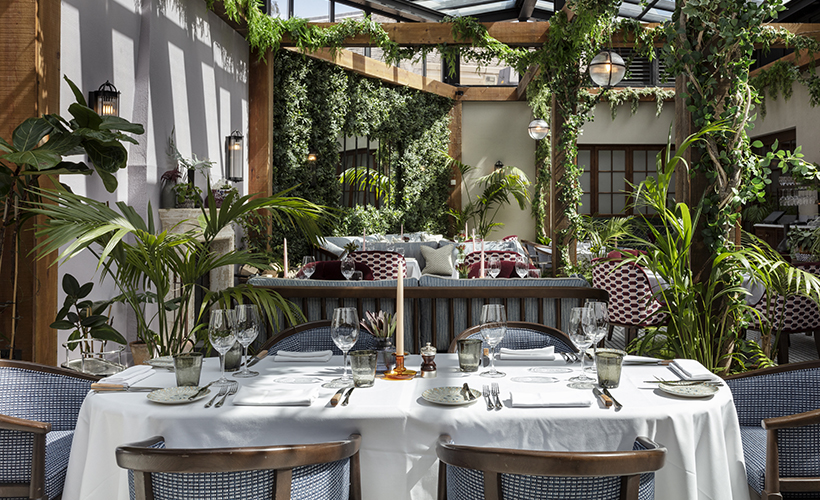 Gleneagles has opened the Birnam, an all-day Italian American grill. Head chef Stefano Furci, who was born and raised in Sicily, offers a varied pasta offering as well as lighter dishes alongside the meat selection.
Opened 25 August
Typical dishes Aberdeen Angus côte de boeuf; Highland wagyu; crab spaghetti with chilli and lime; rigatoni alla vodka
Address Auchterarder, Perthshire PH3 1NF
Website www.gleneagles.com
The Pass at South Lodge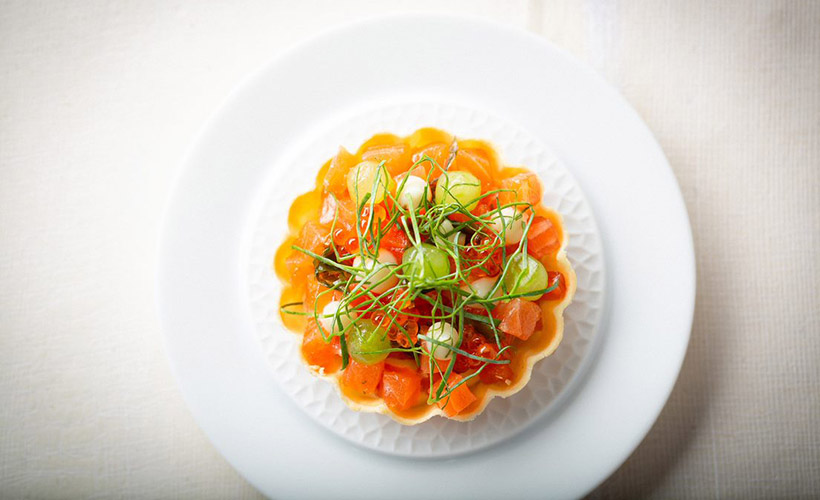 The Pass at South Lodge has reopened with Ben Wilkinson as head chef and his wife Monika Zurawska heading up front of house. The 28-cover restaurant offers diners a seven-course tasting menu.
Opened 22 August
Typical dishes Chalk stream trout, oyster, cucumber, roe; venison, fennel, caper, smoke, rye
Address Brighton Road, Lower Beeding, Horsham, West Sussex RH12 6PS
Website www.thepassrestaurant.co.uk