Sustainability has reached the point of existential necessity and operators are at the forefront of changes on food waste with their daily menus. The Caterer reports on innovative thinking at the Sustainability Summit
When it comes to the climate crisis, hospitality has a huge role to play: 35% of greenhouse gas emissions come from food and drink. "We're a massive part of the problem but therefore we're also a massive part of the solution," says Mark Chapman, chief executive of non-profit organisation Zero Carbon Forum.
The pressure is on for businesses to get their houses in order. The UK has set carbon reduction targets of 78% by 2035 and a goal to reach net zero by 2050. Meanwhile, customers and employees expect businesses to take action – 90% of millennials expect businesses to embrace sustainability and are using their buying power to prove it, says Chapman, speaking at The Caterer's Sustainability Summit, sponsored by Compass Group UK & Ireland.
However, he points out as well as being the right thing to do, addressing this issue makes business sense. "A lot of the actions you'll need to take will actually help you get through the energy crisis and the cost of living crisis.
"Certainly, when you look at energy prices, the opportunity is huge in terms of energy wastage in our industry." For example, a typical pub wastes £5,000 a year by not turning equipment off overnight – a figure that has now quadrupled due to the energy crisis.
Costing the earth
Changing menu items around can also be a huge opportunity to reduce carbon and costs, he adds. "So, increasing your plant-based offerings, looking at reducing meat and dairy and looking at the ingredients you've got within your products and asking, do you need them? Are they all necessary?"
Carolyn Ball, director for delivery of net zero at food service giant Compass, has the huge task of helping the group reach its climate net zero target date of 2030. She says fundamental to reaching that goal will be "getting really good at selling low-carbon meals within the boundaries of the bottom line". As such, one of their key focus areas has been the menu.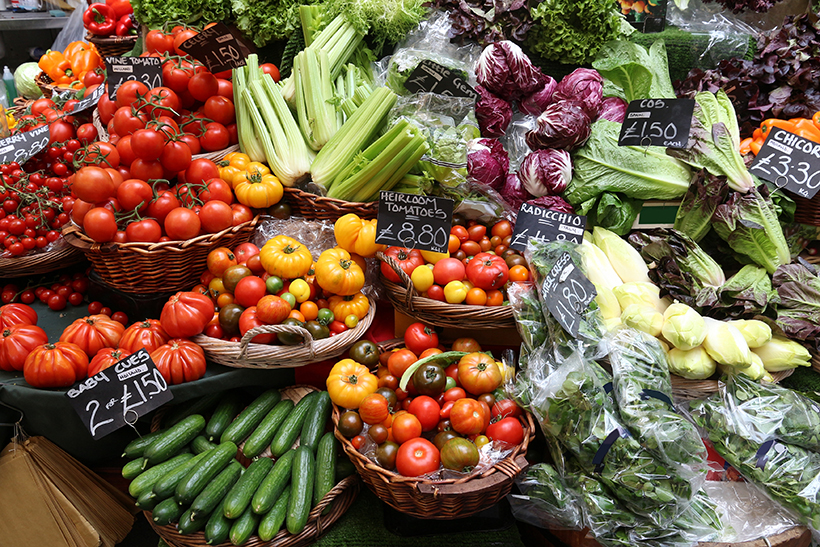 "We have about 90,000 recipes across 4,000 locations and we spend about £750m on food with 5,000 suppliers," she says, noting how it's been "particularly inspiring" watching their chefs "reformulate some of those recipes to reduce the embodied carbon on the plate". She adds: "Your chefs are your 21st century rock stars. Don't underestimate the power they have combined with getting really to grips with the data."
Andrew Coggings, managing director at the Goodwood hotel in Chichester, is trying to remain sustainable by keeping its activities contained within the estate: "We see Goodwood very much as a closed loop. If we've got a biomass boiler, we can feed it with either straw bales that come off the farm, or from our big motorsport events – because we use a lot of straw bales for those – and then the forestry can feed it in." While there is a large CapEx cost associated with that kind of big-ticket item, he says there has already been a payback on that investment. "I think it's a question to committing to what you can do in your own environment."
Simon Houston, director of contract catering company Houston & Hawkes, set up the business in 2019, so was able to bake in sustainable practises from the start. In that time the business has already achieved B-Corp status – a certificate that assesses organisations' social and environmental impact through a rigorous series of questions.
"What Covid allowed us to do was absorb ourselves into these sorts of things because frankly we didn't have any customers to look after." For anyone interested in winning accreditation, he recommends using a specialist B-Corp consultant from the beginning. "It will save you a huge amount of effort, understanding the framework and the system of the process right from the outset. So, if you're thinking about it as a direct cost-saver, get somebody who knows more about it than you."
Beyond carbon
While cutting carbon is clearly important, that is just one aspect of the broader sustainability movement – which includes tackling issues around water shortages, deforestation and labour, to name a few.
"The main pillars of sustainability are the economic, environmental and social impact it has. In layman terms: people, planet and profits," says Bettina Campolucci Bordi, author, plant-based chef and founder of Bettina's Kitchen. "Once you start digging into these things, there's a lot more to the word sustainability, and you can apply this to anything in the business, a product or into a recipe."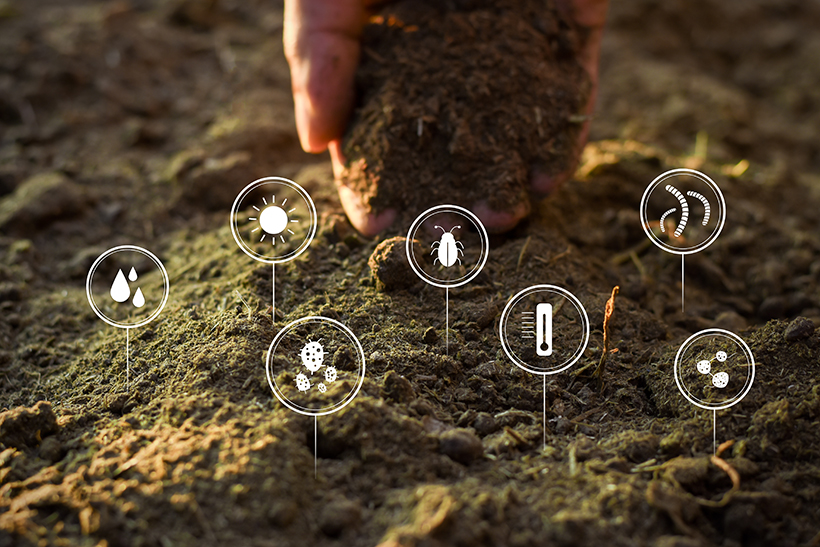 One area that deserves more attention is the topic of soil degradation. "There's a lot of money being invested into plant-based or vegan products, but not enough money being invested in regenerative farming and supporting seasonal and local produce. I think we have 60 years of crops left and it's something that we need to action now," she says.
This is another key issue for Compass. The group has committed to a target of 70% of its meat, dairy products and vegetables coming through regenerative farming by 2030.
Anne Simonnet, head of sustainability and compliance at Foodbuy UK, the procurement arm of Compass, has been working closely with the Soil Association Exchange, which partners with farming suppliers to unlock the benefits of regenerative land. Although its supply chain is complex, it is also working with a number of suppliers connected with farmers.
"We are asking farmers to change decades of practises. We need to incentivise them on the monetary front and that's of course giving them the understanding to access the funds that are out there. But also making it very clear… that unless farmers understand they need to move to more sustainable practises, they are just not going to get the loans they need," she says.
Mike Hanson, director of sustainable business for WSH – the parent company of a number of large brands including BaxterStory, and Benugo – agrees that regenerative farming is key. It's been working with an organisation called Gentle Farming, which uses regenerative techniques to minimise soil disturbance. "I think as a sector we need to be demanding regenerative products in order for farmers to decide they want to switch over to those regenerative techniques," he said.
WSH is also in the process of trialling carbon labelling at the Natural History Museum with its Benugo business, but Hanson says that is just one part of the picture. "It's not good enough to just stick a label on a product and expect customers to know what that means. It's really important that it's about engagement and giving the customer enough information to make an informed choice."
William Murray, head chef and co-founder at Fallow St James in London, also points out that there is a cost for small businesses in having to put in additional labels. "That's a massive amount of time for an operator. I'd lose one member of the team to organise that and we'd need a consultant in order to undergo that process."
Fallow's menu is currently 45% plant-based, but Murray is keen to keep the experience fun for guests and to avoid sounding too "worthy" by waving its sustainability credentials in their faces. "I don't think it should be necessary, it's a restaurant: it should be about the flavour, which should be about what's presented on the plate and that should be delicious."
For Murray, sustainability is a core part of the business. "We're proud of our plant-based options… but it's not intentional: we just love vegetables. We look at seasonal produce and that changes throughout the year. And our menu focuses on endemic waste."
When it comes to tackling climate change, all the panellists agree that it's important not to feel overwhelmed by the scale of the challenge. Murray says one of the things that keeps him going is the buy-in from everyone in the sector. "The thing I'm always impressed with is the suppliers' commitment to it," he says.
"It can seem daunting and really scary where we need to be," adds WSH's Hanson. "But concentrating on incremental improvements is important."
Bordi says its crucial to do something. "It can be very daunting and feel like there's too much to do, but if you start somewhere, that will trickle in into your business and you will end up doing more. But start somewhere. Right now."
Five tips on how to make your business sustainable from the Pig's Head in Clapham
Maria and Scott Hunter took over the Pig's Head in Clapham, London, in 2021. Since then, they've been on a journey to make their business sustainable from the ground up. Impressively, their combined sustainability efforts have been carried out at minimal expense. "We now have a vastly more sustainable business at no extra cost to the business," says Scott.
Go second hand
"Refurbishments create a huge amount of waste and often it uses virgin materials. It was important to us that our refurbishment and the fit out used reclaimed materials only," says Scott. By the time the Pig's Head opened, nearly everything was pre-owned. "We managed to source every table, every chair, cabinet, every front of house light fitting, every mirror, every piece of art, flower pots, salt and pepper shakers, and every piece of cutlery secondhand. Even our front of house aprons are made from old pairs of jeans," says Maria.
Reduce waste
The business managed to reduce its food waste in half by buying a high-tech composter, nicknamed 'Doug the Destroyer', which turns biodegradable waste into compost, which the Pig's Head gives to guests and uses on its food garden in Kent. For the items that can't be composted, it works with Quantum Waste to ensure they are properly recycled.
Monitor suppliers
The Pig's Head keeps a close eye on its supply chain to ensure everything that comes into the business is as sustainable as possible. "From day one, we tried to work with small family-owned businesses. That said with us starting over, it gave us the perfect opportunity to reassess every supplier," says Maria.
The business asks suppliers a series of questions to prove their sustainability credentials, including the provenance of products, how they are transported and the types of packaging they use.
Use green energy
As Scott points out, one of the best ways to reduce your carbon footprint is to purchase renewable energy. However, it's not cheap.
"In fact, the largest cost to our business to try to be sustainable is being committed to the use of 100% renewable electricity. We signed a three-year contract, that at the time amounted to a 38% premium versus non-renewable energy. We use 200,000 kilowatts a year and this represents a significant cost to the business."
Look at food and drink
As well as changing the menu every day to ensure everything is as seasonal as possible, 30% of its dishes are vegan or vegetarian. The Pig's Head stocks wines on tap, which saves 500 grams of CO2 per 750ml bottle of wine, as well as selling English wines and spirits – such as a Somerset brandy instead of Calvados. It has installed an in-house filtration unit that chills, and carbonates water. "We charge £1.50 for bottomless filtered water for the tables and give the profits to Great Ormond Street Hospital. This has so far saved us transporting over 5,000 bottles of water to date," says Maria.
The Pig's Head also works with the Sustainably Run Restaurants initiative on its carbon-free dining scheme. "That provides an opportunity for our guests to offset their meal by paying an additional £1.23, which funds the planting of a fruit tree in Tanzania on their behalf," says Maria. "This has cost our business nothing other than our time to set up."
Continue reading
You need to be a premium member to view this. Subscribe from just 99p per week.